Hispanic Heritage & The Equestrian World
by Marta Sevilla & Joy Currey
Celebrating Hispanic heritage month at CORRAL isn't just about celebrating our Latina and Hispanic community members and enjoying yummy food, but it is also about acknowledging how much the Hispanic traditions have given CORRAL. CORRAL's therapy model is an eclectic mix of best practices from the therapy community and the Natural Horsemanship community. Natural Horsemanship has become quite popular over the last two decades in the horse world. This style of horsemanship has been branded by several horsemen in the US and Australia and is attractive to the equestrian community because it trains and communicates with horses in a manner that is not about power and control (like more traditional training methods) but instead it's about partnership and communication. These "new" methods are highly congruent with equine therapy because the client can develop communication skills that are rooted in the dignity and agency of self and others. Thus, this style of horsemanship is essential to the work we do at CORRAL because our work with horses teaches girls how to have a healthy relationship with themselves, their families and community. Girls learn valuable relationship skills of boundaries, clear communication, connection and independence.
However, Natural Horsemanship is not "new". Instead, it is the precursor of Western Riding disciples brought to America's Western culture from its Mexican and Central American residents and indigenous communities. Equestrians in these communities are called Vaqueros and are known today to be some of the softest, most capable and attuned riders in the equine world. So, during Hispanic History month, we acknowledge that the horsemanship approach we use at CORRAL – our "special sauce" – is not ours, but a practice appropriated from communities like that of one of our volunteers, Marta Sevilla. Marta took the time to share with our community and our girls about her background and heritage as a Latina Equestrian, reminding all of us at CORRAL again, that horseback riding is not a white sport that we offer to our urban youth, but instead a sport that has deep roots in the black and brown communities in America.
Thank you Marta.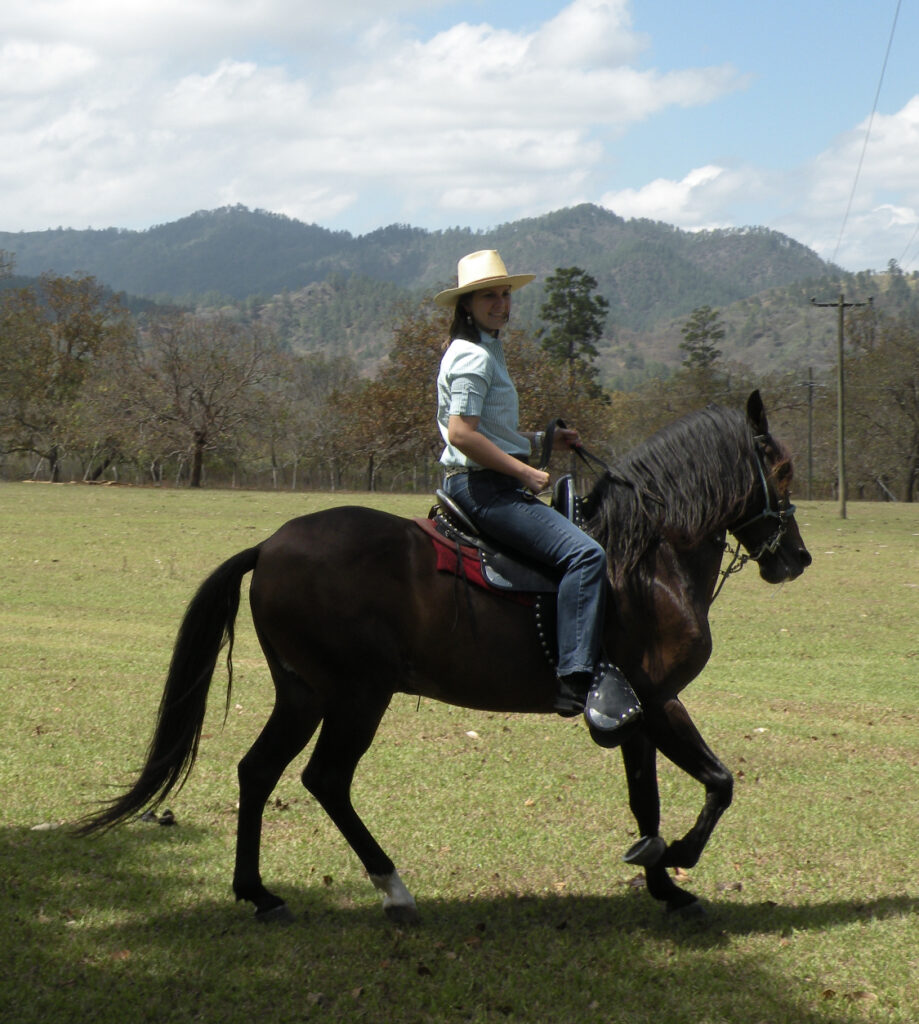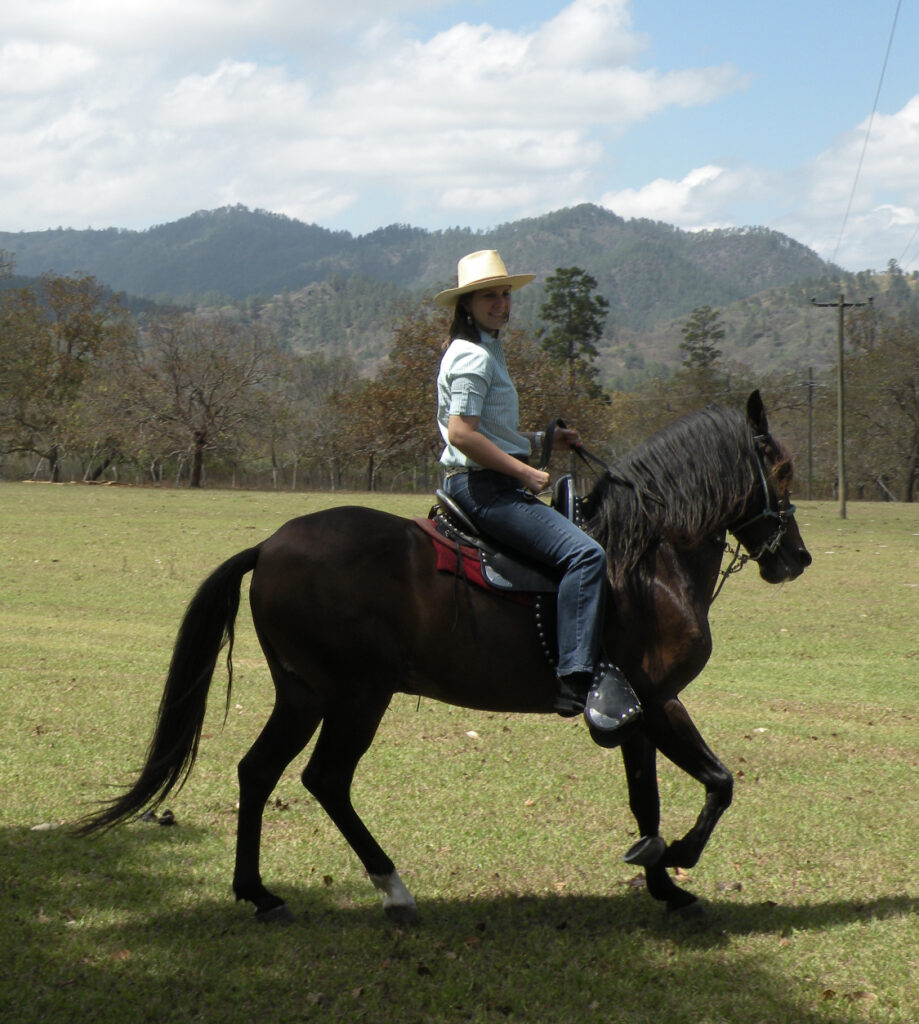 I am a 4th generation cattle rancher, born and raised in Honduras, Central America. We have horses at our ranch and I learned to ride at a very young age. Everyone in my family loves horse riding, and so do I!
Horses were brought to Central & South America during the Spanish Conquest. In Honduras, we have different breeds including Peruvian Paso, Spanish, Iberian, and Quarter horses. Peruvian Paso are the horses I enjoy riding the most. They are known for their "Paso Llano" gait, which allows for an extremely smooth ride. This gait is faster than a walk but before the trot.
For tack, I like a McClellan saddle, which allows closer contact with the horse and it is lighter than the western saddles used in the United States. We also use a hackamore, one-piece bit, and neck reining.
Since we do neck reining and have a one-piece bit, when riding, we control the reins with one hand only (left hand). We use our body's balance to guide the horse. Balance is critical as that is how we communicate with the horse and let them know what we want them to do. I do mostly trail riding, and we use horses to go check on the cattle in areas that can't be accessed by car.
Horse riding is an important part of our Hispanic culture. Most Ag fairs will host "cabalgatas" (cavalcades), where people gather to celebrate by riding their horses in a parade. My hometown, Danlí, hosts an International Corn Festival, and the cabalgata is an important part of the agenda. People gather in the city streets to watch the horses and their riders display their skills.
I'm excited to share with you my Hispanic culture and love for horse riding to celebrate together Hispanic Heritage month!
Marta Sevilla