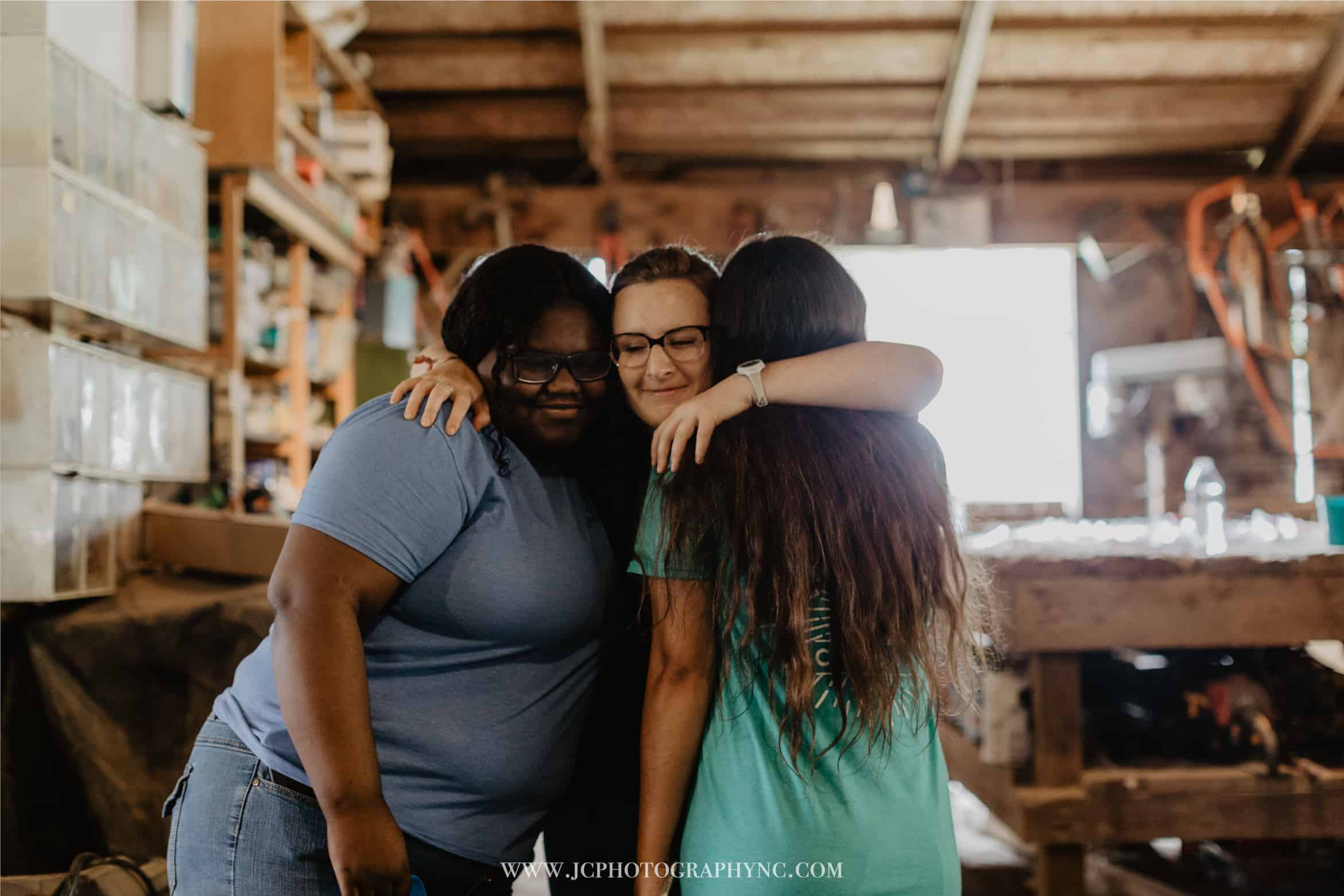 CORRAL was founded in 2008
CORRAL was founded in 2008 by Joy Currey who had a desire to improve the lives of young women facing adversity in the Triangle area of North Carolina. In January 2009, a few months after opening the program, CORRAL's first girl joined the Riding Academy Program in Raleigh, North Carolina.
In September 2009, CORRAL received its nonprofit status and moved to its permanent location, the Busbice Farm in Cary, North Carolina. One month later, CORRAL rescued its first horse, which would be the first of many rescue horses to help the girls learn and grow through a unique approach to equine therapy.
The Reasons Behind Their Circumstances
CORRAL reverses this cycle by providing an opportunity to heal from intergenerational trauma and systemic marginalization, and to restore the broken attachment; thus providing (instead of negative outcomes) access and opportunity to develop into the young person God designed each her to be.
Ending the cycle to intergenerational trauma and systemic marginalization in our community. We believe that anyone who has been broken can be made whole again and that horses can reach the heart of an at-risk girl in a way that others in their lives often cannot.
We're a faith-motivated nonprofit that equips adolescent girls in high-risk situations through a long-term, holistic program of equine therapy and education to prepare each girl and her community with skills, resources, and opportunities so that she can gain access to a bright future.
By 2011, CORRAL saw such a great need for its services, which prompted a decision to launch a second program, Join the Herd, which is a short-term equine-assisted psychotherapy program for girls facing one or more significant challenges in their lives. In the summer of 2013, CORRAL's first participant reached her goal and attended college.
Due to such great demand for CORRAL's services for the adolescent girls in the Southeast Raleigh area, CORRAL excitedly opened its second location, Neuse River, in 2019, which is managed by Lauren Clements. We are currently working toward bringing our first satellite campus to full capacity, which has had its challenges due to the pandemic. However, our Southeast Raleigh girls are currently rocking a herd average grade of 83 percent!"