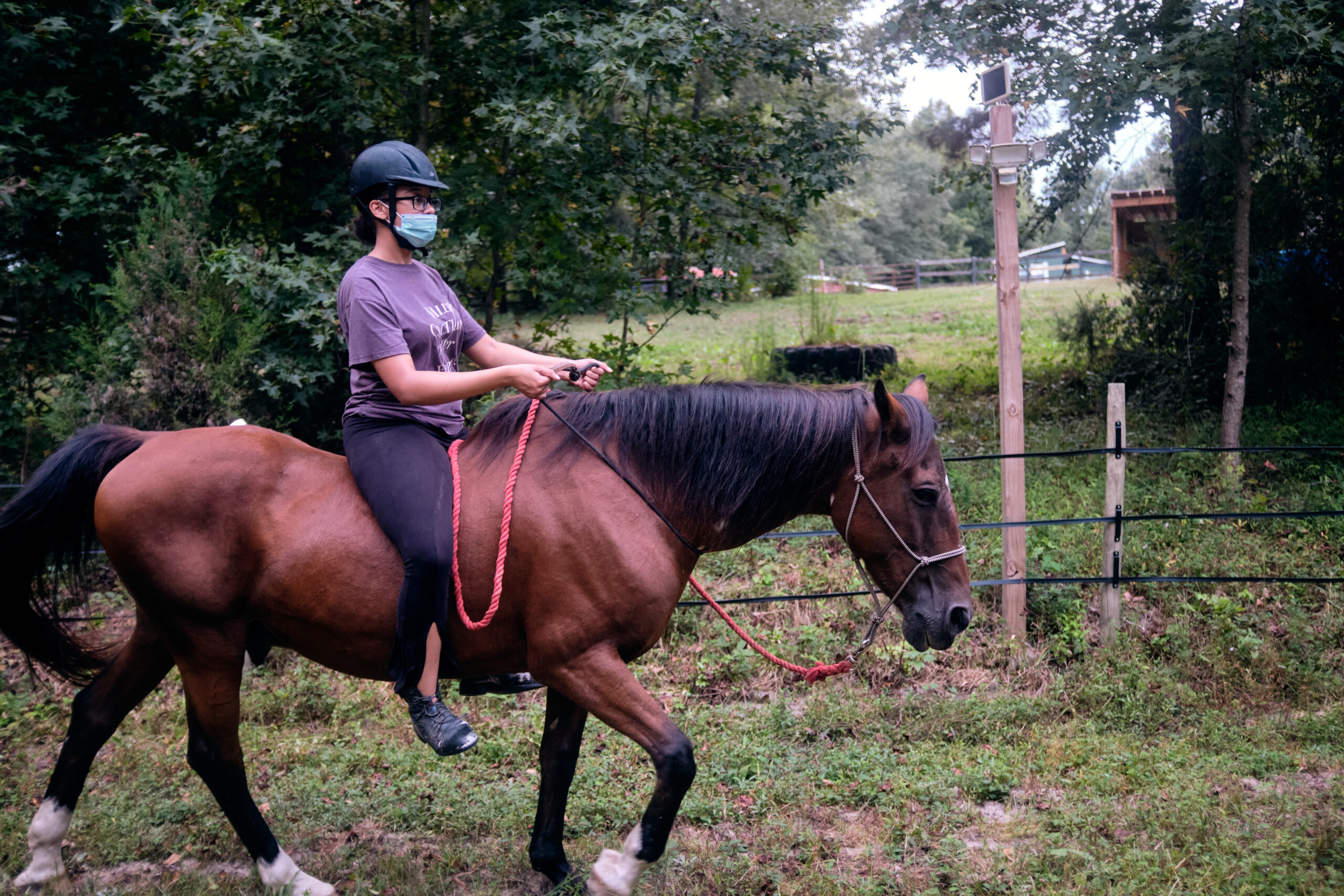 Access and Opportunities for Underserved Girls
We collaborate with local, referral community partners who identify our at-risk girls whom we pair with rescued horses in our 12-week Join the Herd program. Ideally, our Join the Herd girls matriculate into our long-term program, the Riding Academy, where we see real, transformational life change. The Riding Academy incorporates academic support, individualized equine-assisted psychotherapy, family counseling, mentorship, vocational and life skills training, college and career preparation, and community support. View our latest annual report to see the impact we've had on the girls we serve.
A precursor to the Riding Academy, Join the Herd is a 12-week group therapy program focused on building healthy relationships through work with our horses. The girls will work with our horses on the ground in order to learn skills like assertive communication, getting appropriate attention, setting boundaries, self control, and many other things. Our therapist leads the group and helps the girls connect what they are learning with the horses to their human relationships.
The Riding Academy is a long-term, holistic intervention that offers family support, life skills training, college and career preparation, academic tutoring, equine-assisted psychotherapy (EAP), vocational training and mentorship.
This program can last anywhere from one to six years and requires a long-term commitment from the girls and their families. 
invest in a bright future