After two years of not being able to host an in-person event, CORRAL Riding Academy is resuming on May 20th for a Grow and Bloom Gala. We are seeking sponsorships to help support this event. In return, businesses will receive visibility and brand awareness. Click here to see the full marketing benefits.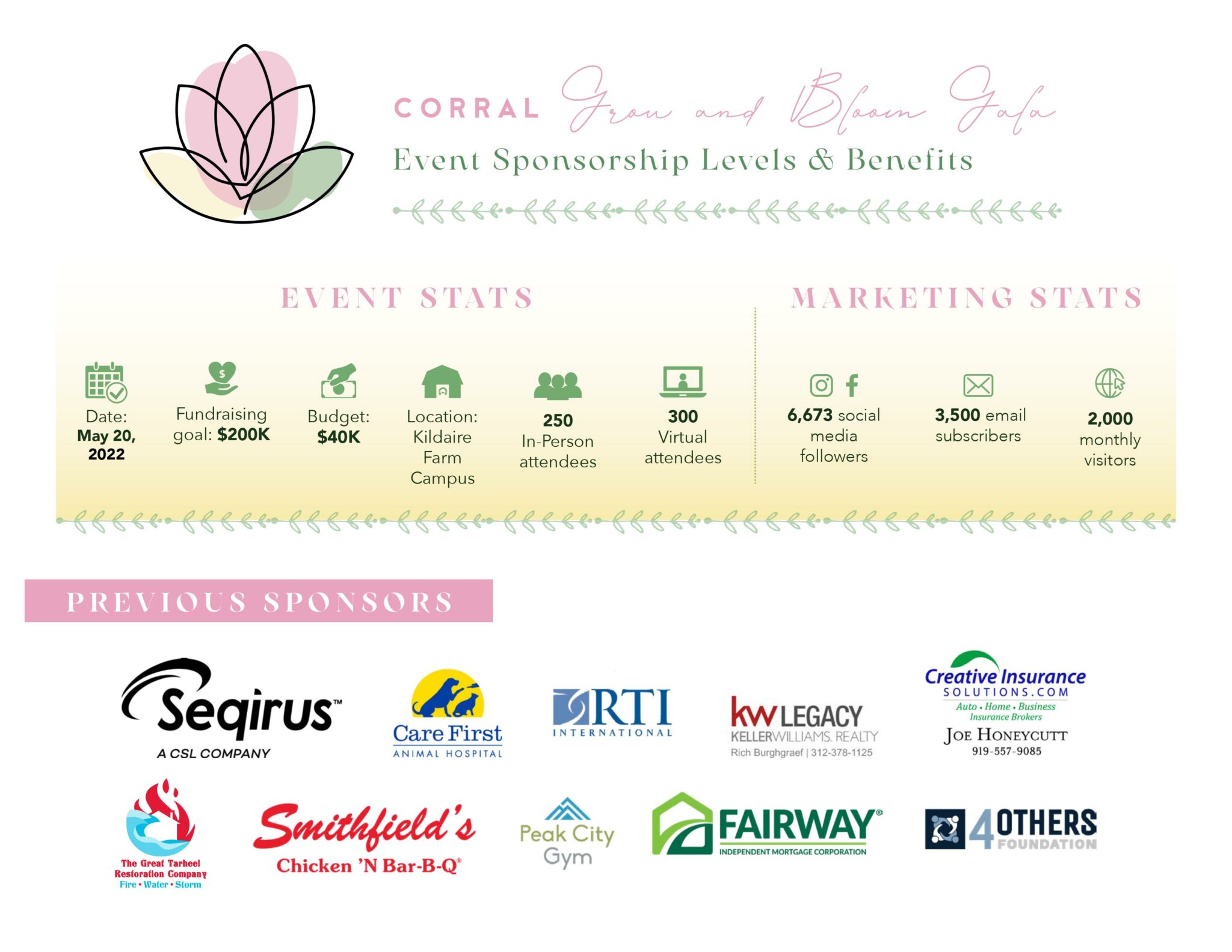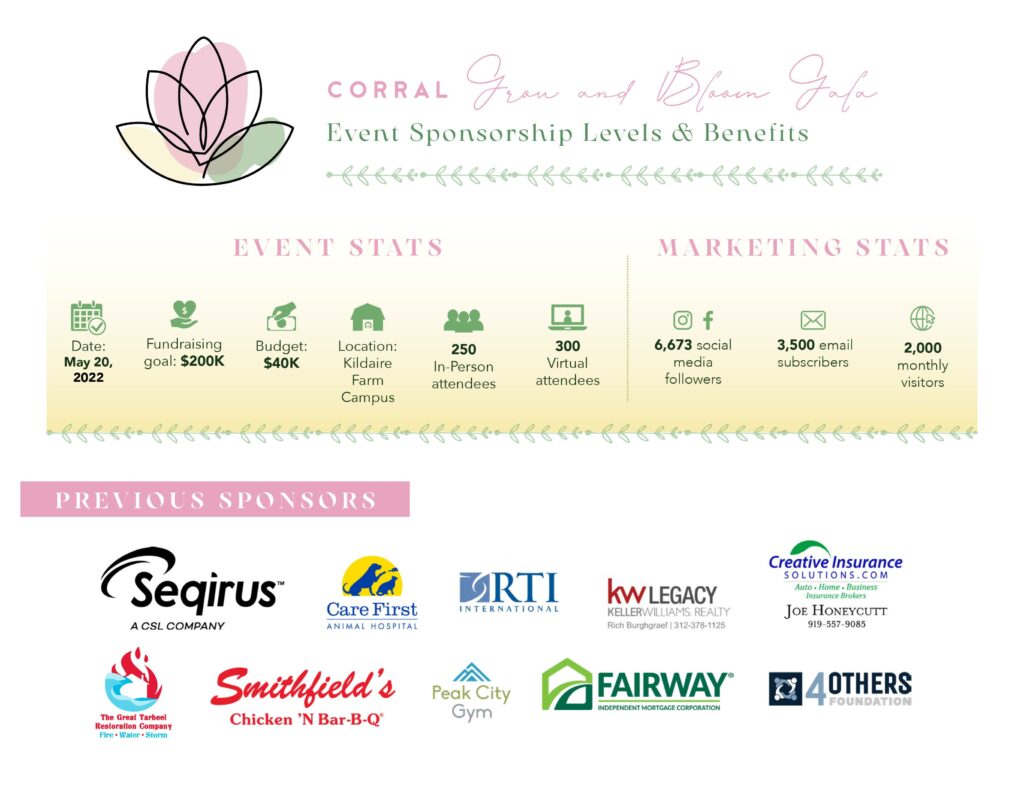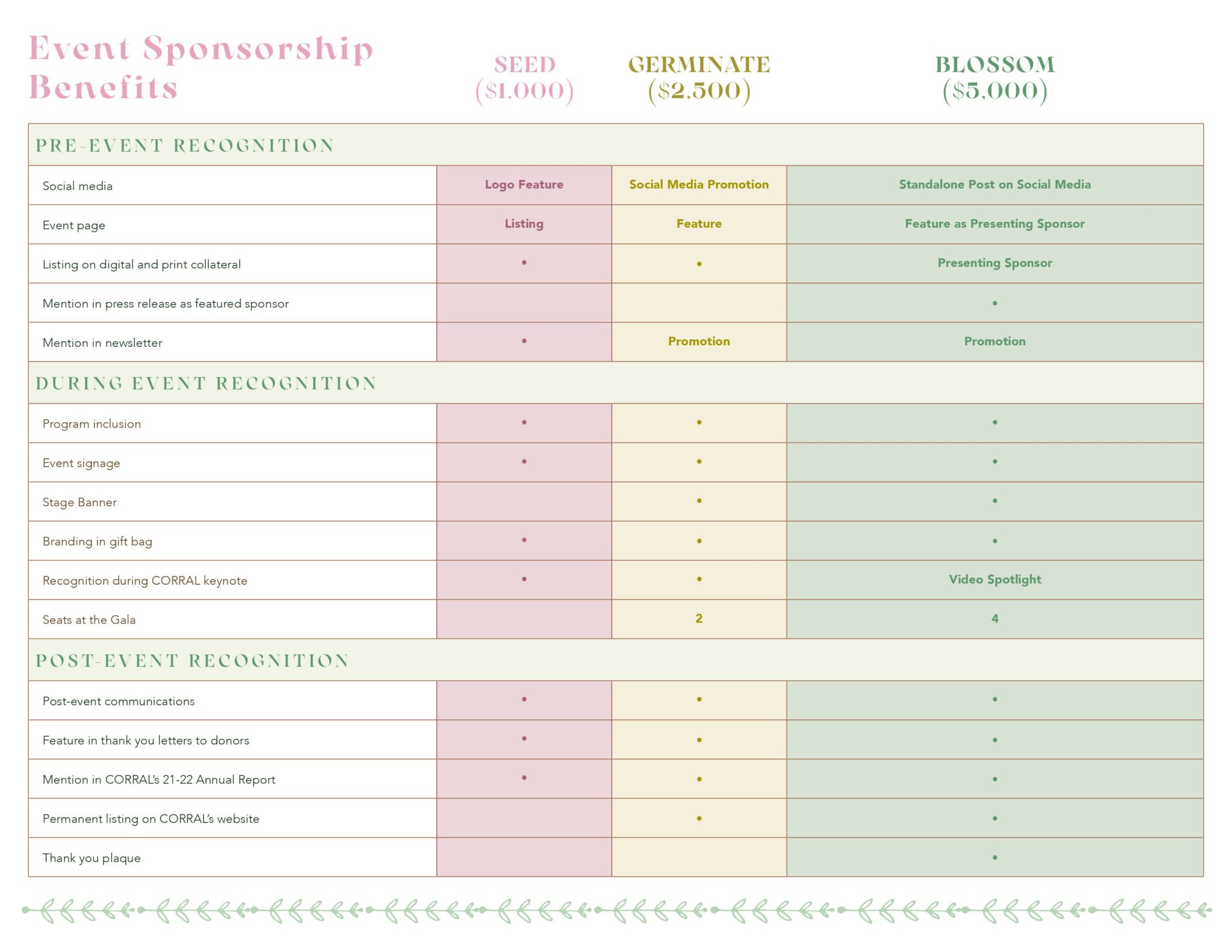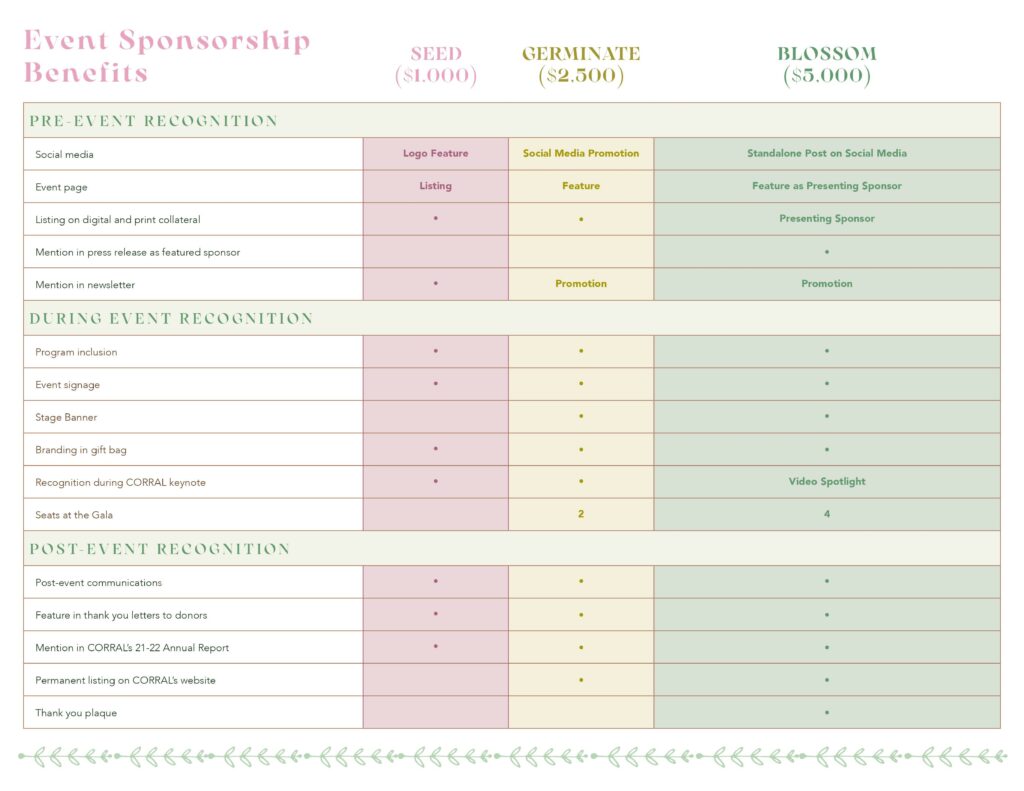 We are returning to our large-scale fundraiser, which is anticipated to bring in 250 highly influential community stakeholders to our Cary farm with 300 attendees logged online to view the virtual portion of the event.
We anticipate that this would be a wonderful opportunity to align businesses with a great cause in the eyes of the community, and support life-changing programs for teenage girls in need in Wake County.
But ultimately, this is a marketing opportunity. As a sponsor, your brand will enjoy region-wide visibility on WRAL and within CORRAL's network. We invite you to help us underwrite the Grow and Boom Gala with an event sponsorship. 
Seed: $1,000
Germinate: $2,500
Blossom: $5,000
This sponsorship is also an investment in bright futures, which pays dividends for a lifetime. Your support will help us grow, so we can reach more girls in the Triangle who desperately need our services. We plan to double the number of youth we serve over the next 10 years by bringing our second farm to full capacity and opening a third. These youth are receiving a level of support and care no other institution has ever provided them with no cost to them nor their families.
Before arriving at CORRAL, these youth are court-involved, engaged in risky situations and dealing with unprocessed childhood trauma. Our services improve their emotional intelligence, access to college opportunities, GPA, and confidence. When they leave CORRAL, 100% of our alumni use the skills gained at CORRAL throughout their adulthood. As a Grow and Bloom sponsor, your business will receive special recognition in the eyes of the community as a partner riding alongside us on this epic journey.
Please email janvika@corralriding.org with any questions.