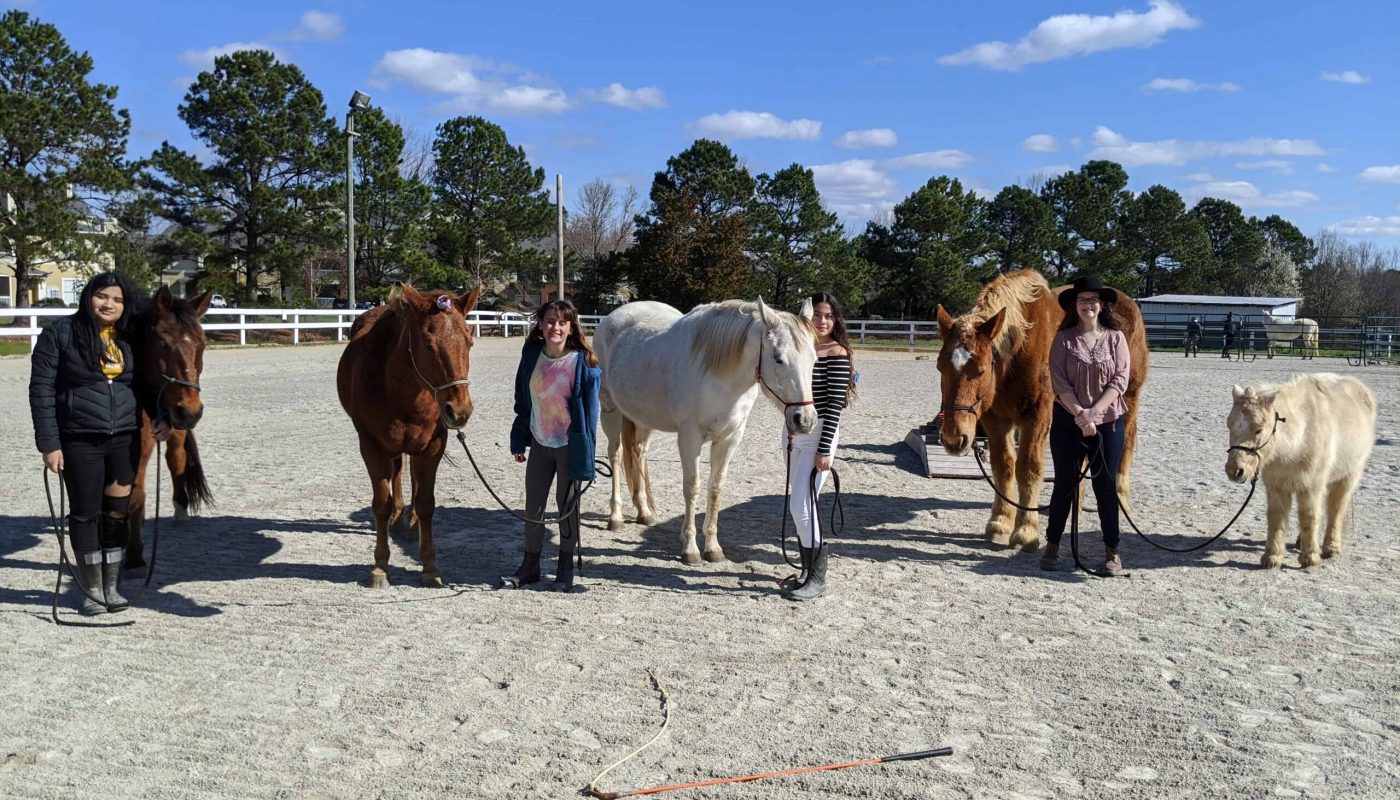 CORRAL uses equine-assisted psychotherapy (EAP) because it removes the power dynamic of an adult versus child and allows our girls to focus on their relationship with their horse. A Licensed Clinical Mental Health Counselor is an essential piece of ethical EAP practices. Our therapists use a trauma-focused approach to building relationships by helping the girls learn and apply new skills with their horses, such as seeking attention healthily, establishing boundaries, and demonstrating assertiveness.
Our horses are all rescues. They, just like our girls, have experienced some sort of trauma, which means the relationship between the horse and the girl is a two-way street. They're able to heal together and learn they can be made whole again.
Support our horses with a care item from our Amazon wish list!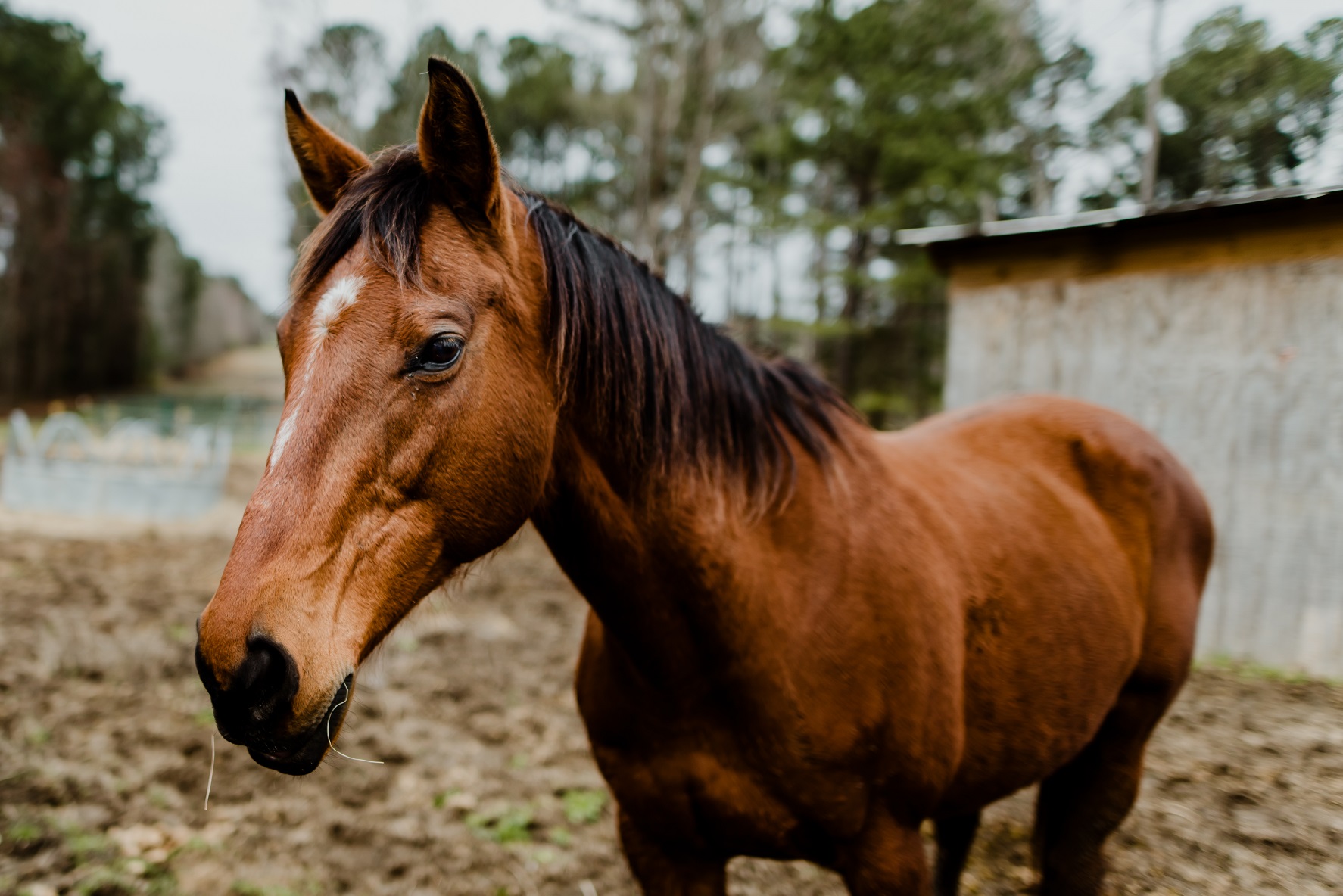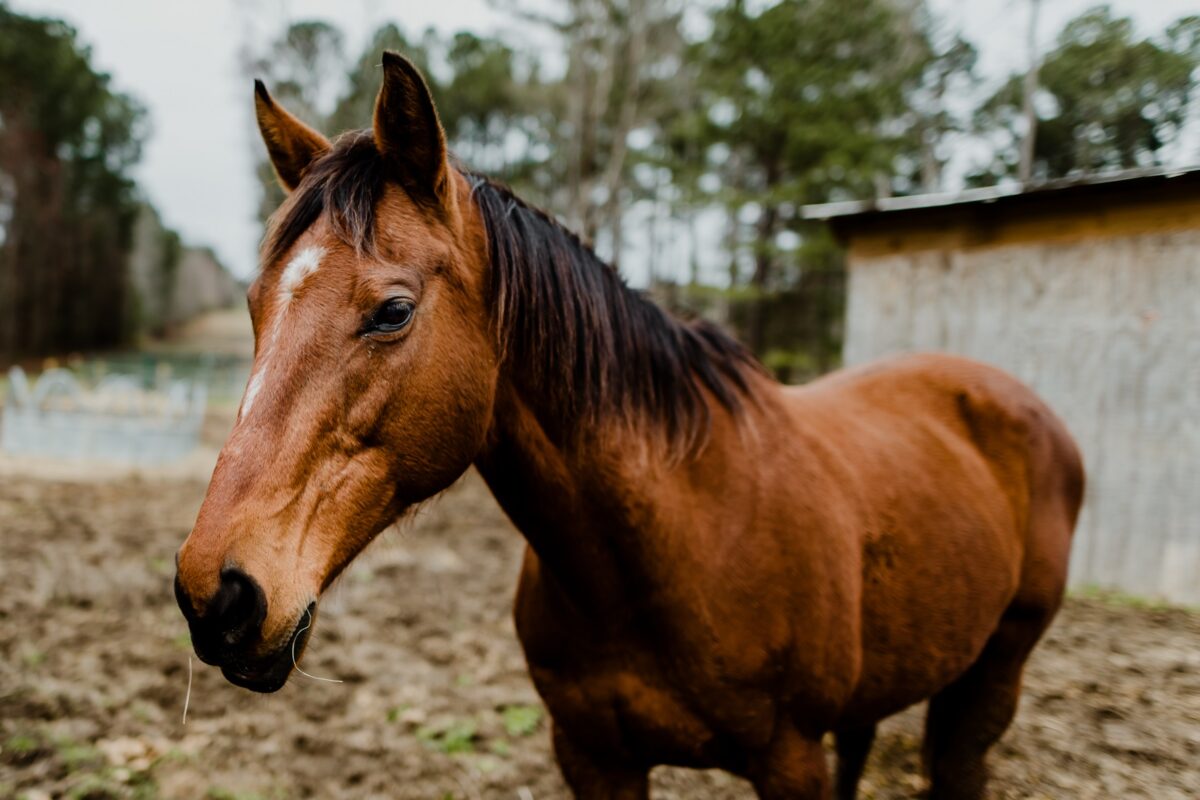 We don't know much about River's past, except that she was a racehorse when she was younger. River was rescued from a hoarding situation and bounced around from many foster homes. River has two main modes: forward-moving and cooperative, or stuck. Sometimes River just doesn't move! This can incite all sorts of frustration in the girls, but the only thing that can make River step forward again is when the girl takes a deep breath, and realizes that she was emotionally stuck on that day. Like magic, River will often start moving forward again once the issue has been brought to light.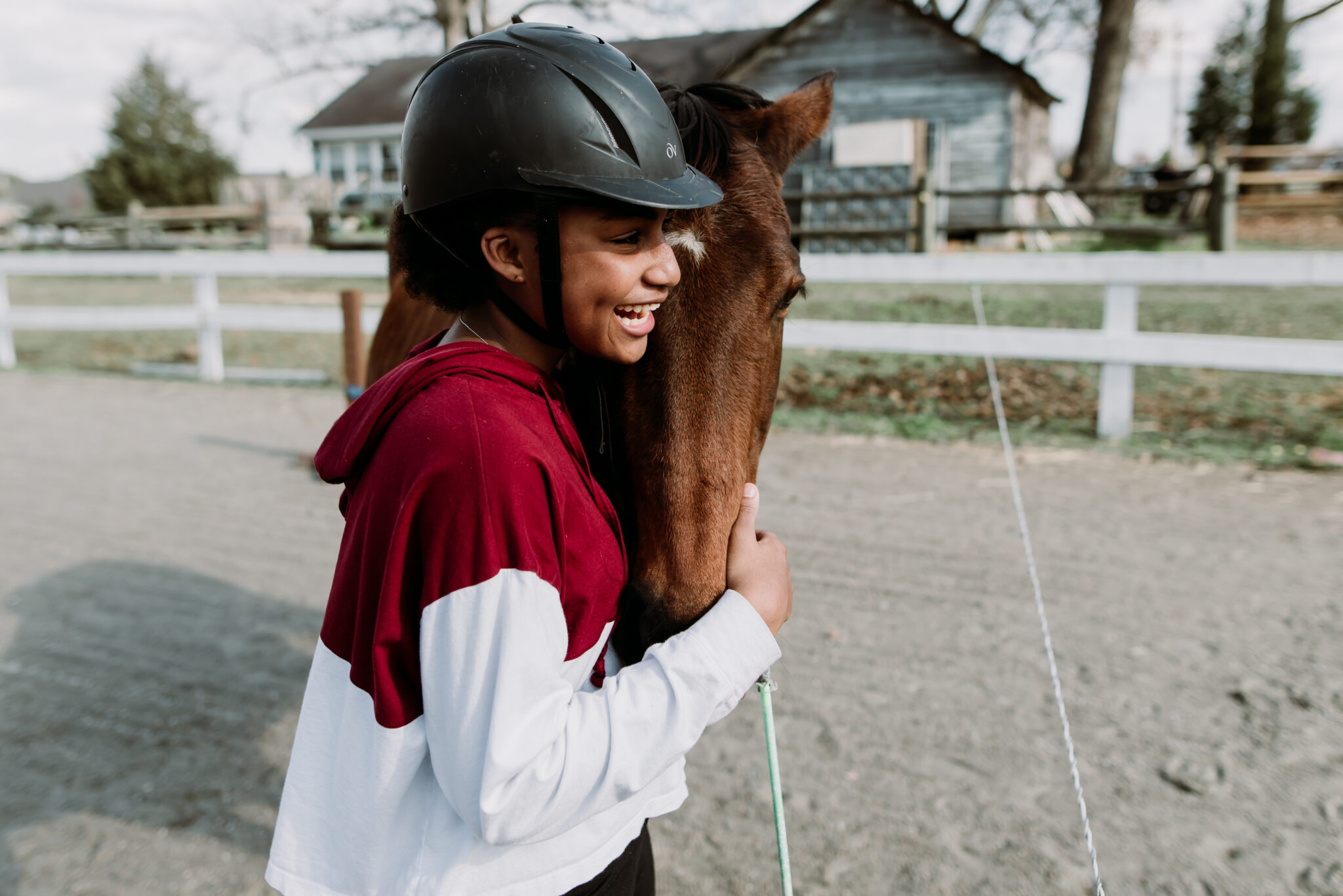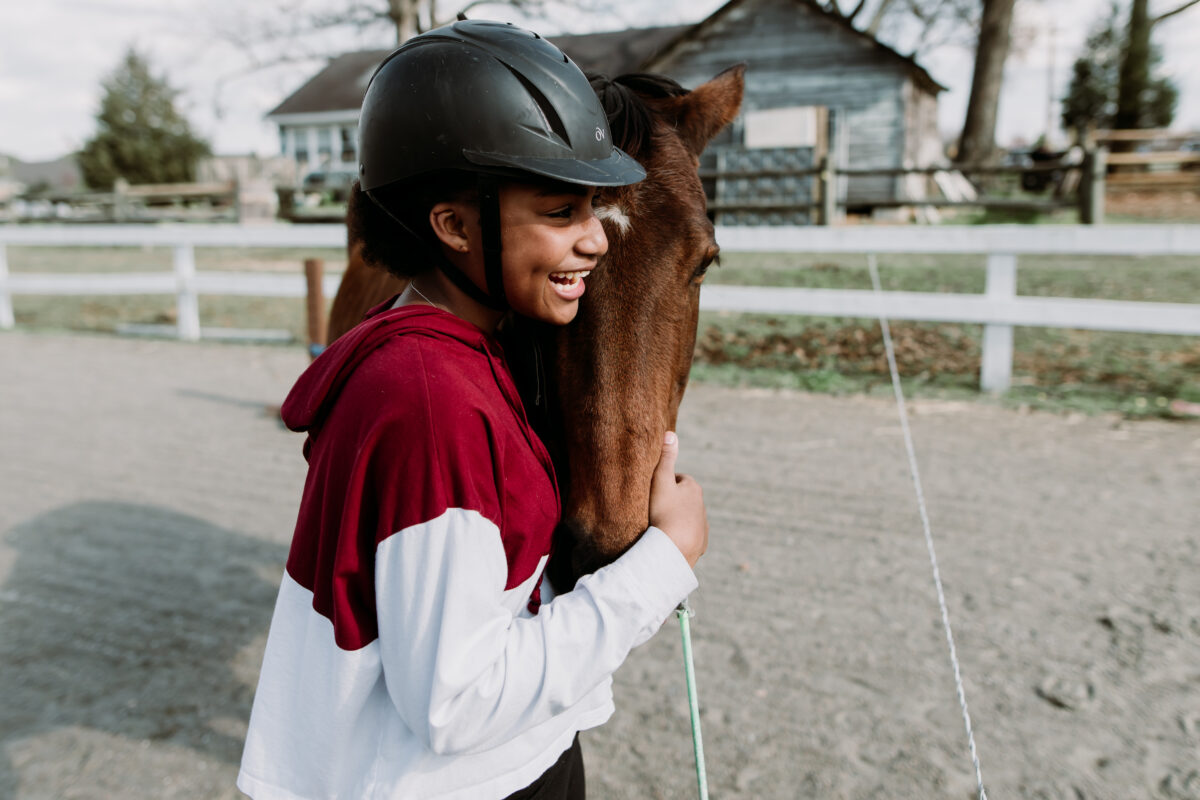 One of Noel's homes when she was younger was with a man who is now in prison for animal abuse. We don't know exactly what happened, but it cannot have been pretty. CORRAl girls often struggle with feelings identification. They are "shut down," so they aren't in touch with how they really feel. Noel is excellent at telling us what the CORRAL girl is going through. The more agitated a girl feels, the faster Noel will walk, no matter how much the girl says she's fine. Noel is the ultimate truth-teller over emotions.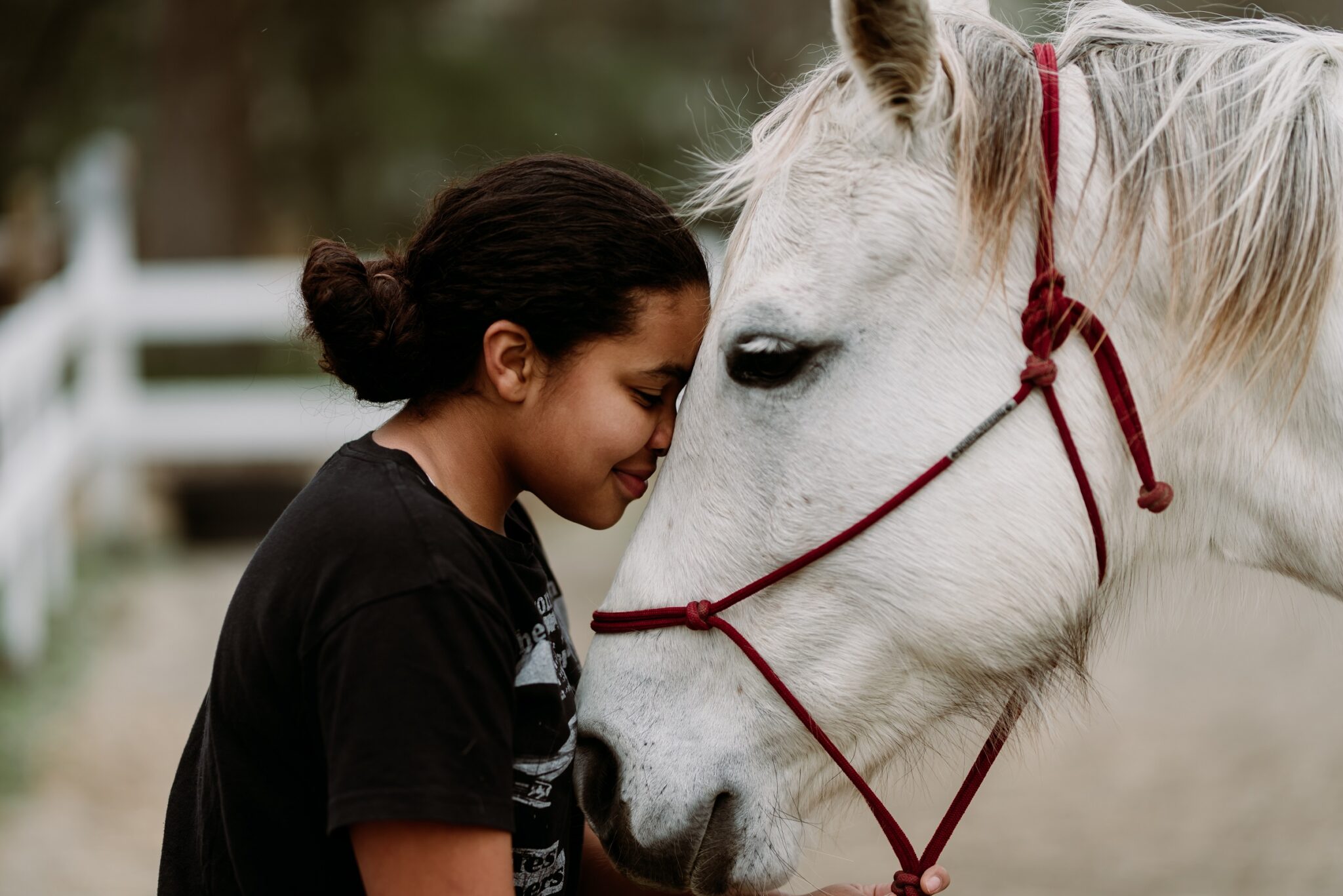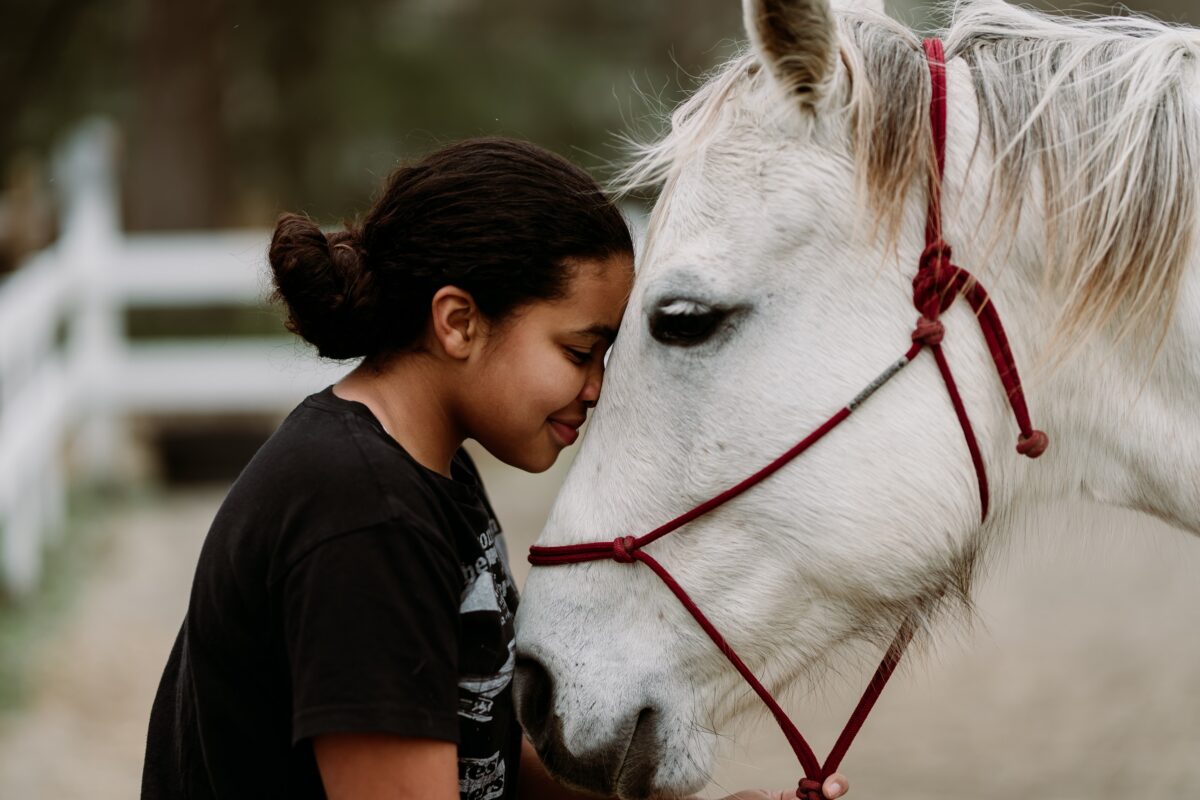 Maya was found at an auction sale. Had she not been rescued, she would have gone to slaughter. Maya has thick scar tissue in her mouth and didn't want any person touching her head when she got to CORRAL. We assume someone abusively hurt her mouth. The best way to describe Maya is that she has a gift with our most troubled CORRAL girls. We often pair her with the girls who have the most difficult behaviors to work with. Maya seems to have a magical understanding of how to bring that girl past her resistance, through her tears, and into healing.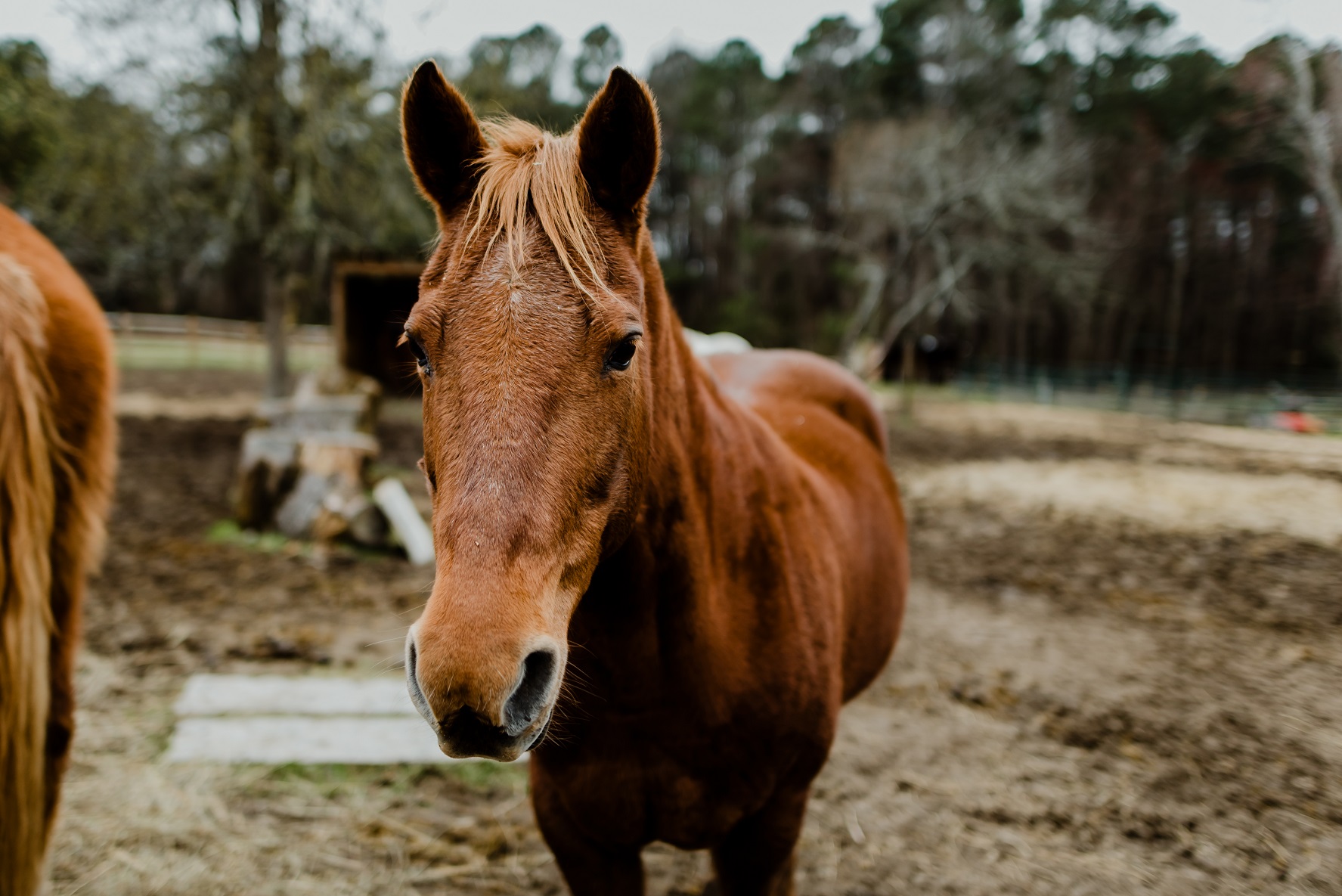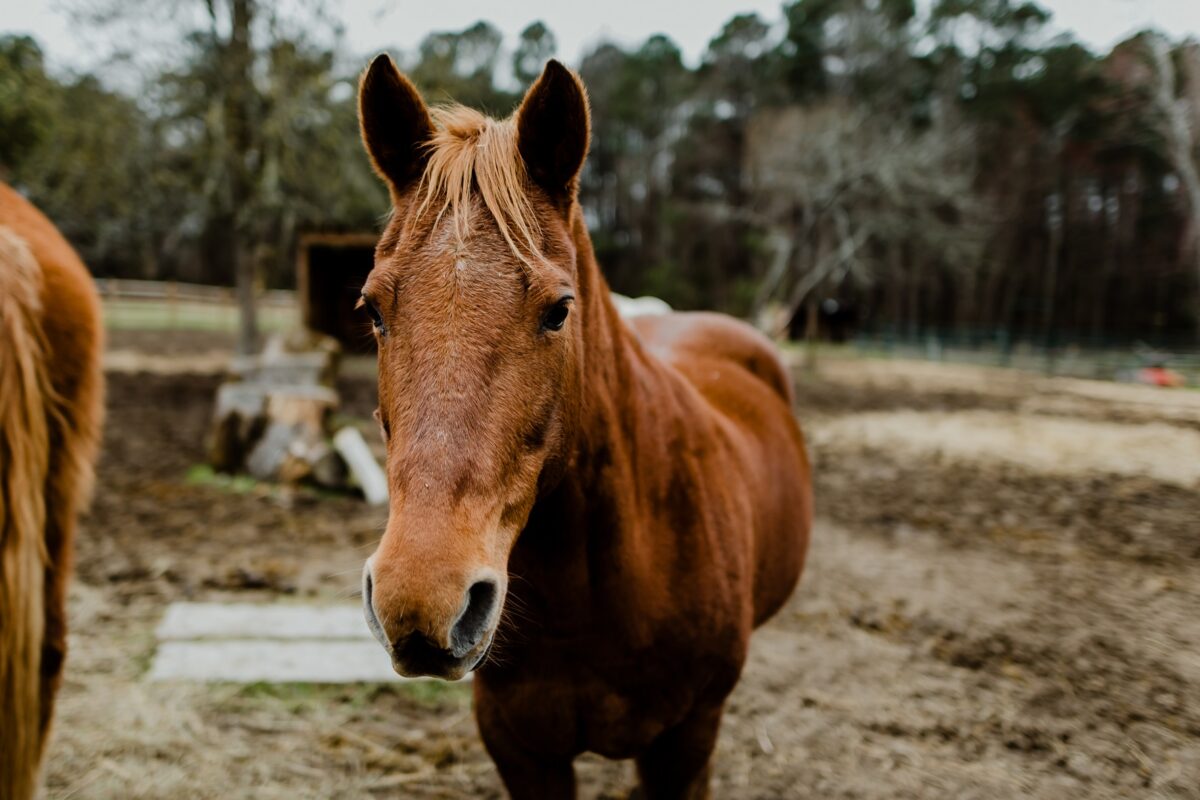 Ruth's owners separated but just left their two horses in the stalls. Ruth was found locked in a stall, with no food or water and with manure up to her knees. She loves to make friends but has very high expectations for boundary setting. She's able to build the confidence of newcomers while showing them how setting boundaries creates safety (and trust) in the relationship. When she knows a participant is confident, she will stick to them like glue during horse time!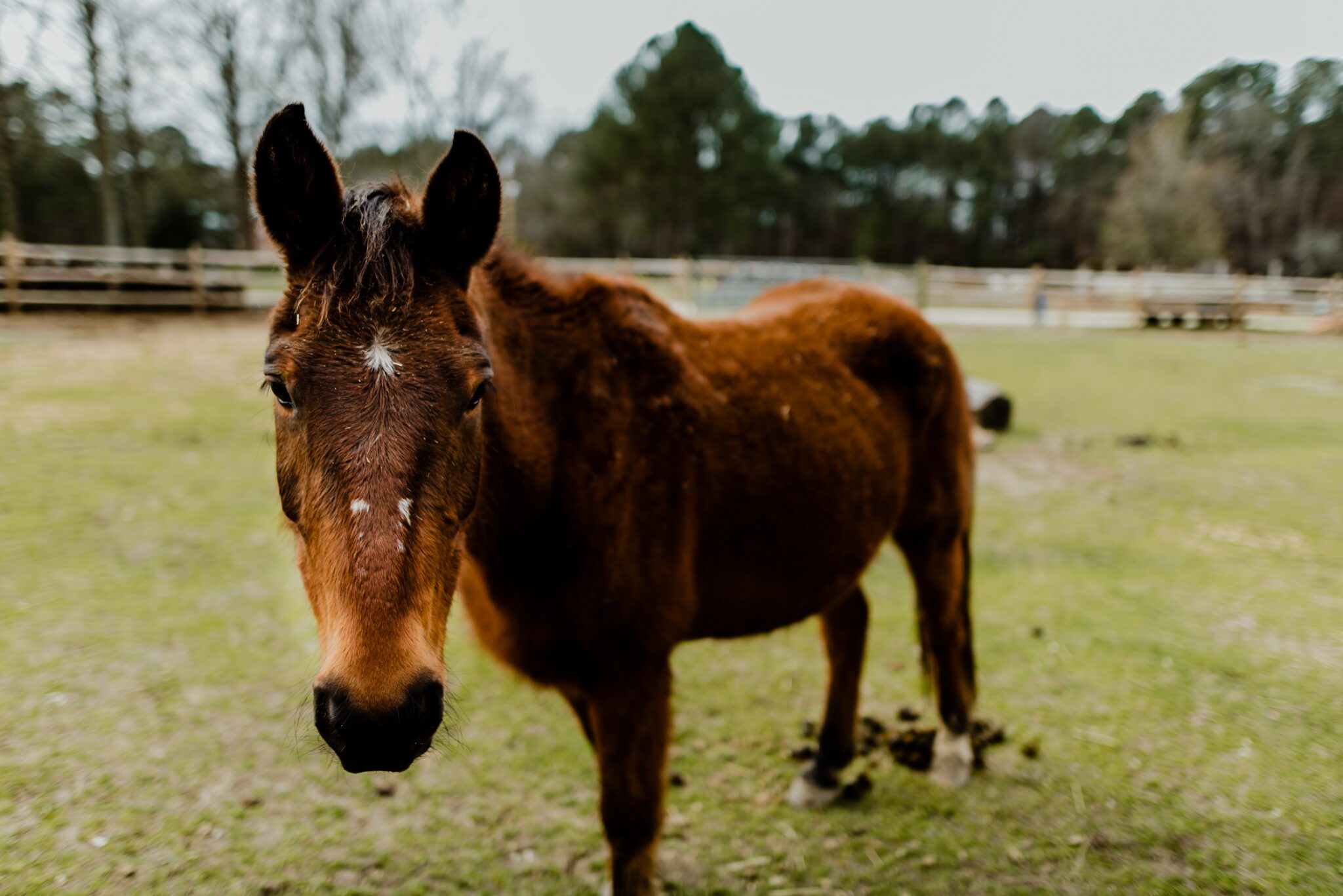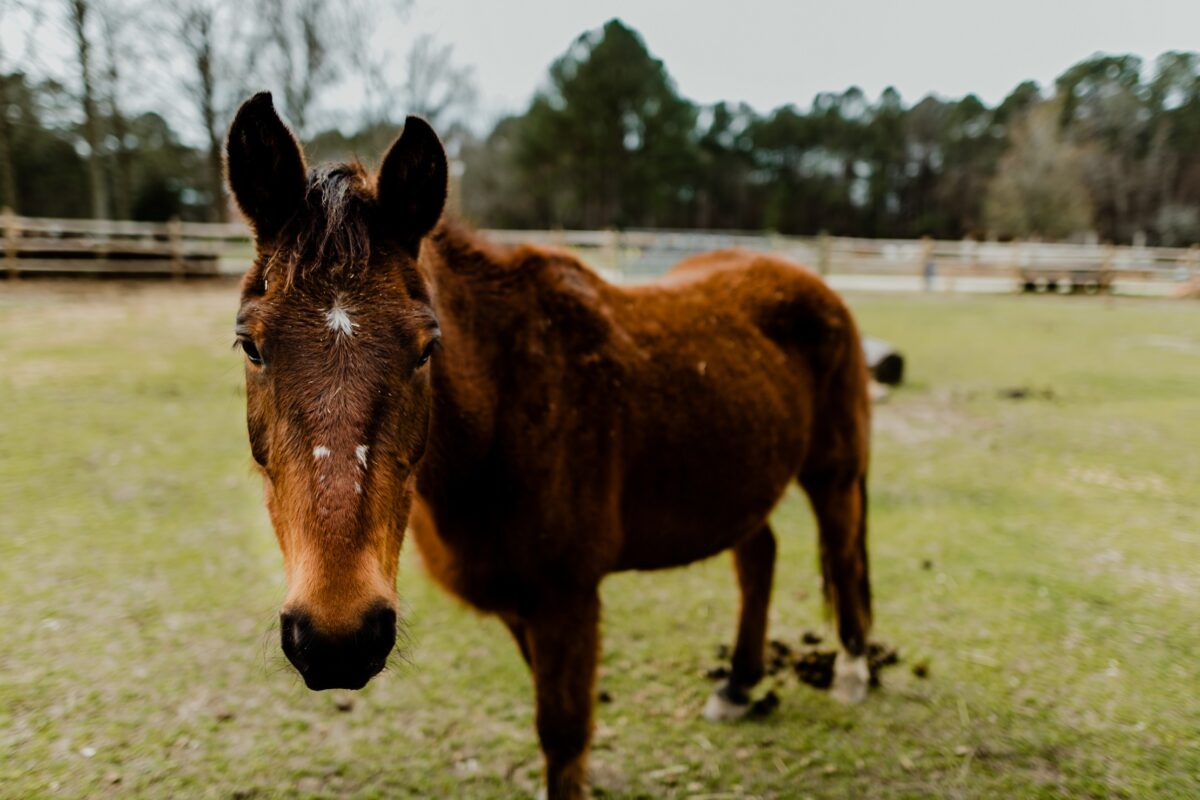 Starbuck was found in a large herd of horses who didn't get much attention. Starbuck can be very food aggressive as a result of that time. He's a sensitive horse whose discomfort often looks like stubbornness. Girls learn a healthy balance of keeping a positive relationship while holding Starbuck to high expectations to help him through his hard-headed moments.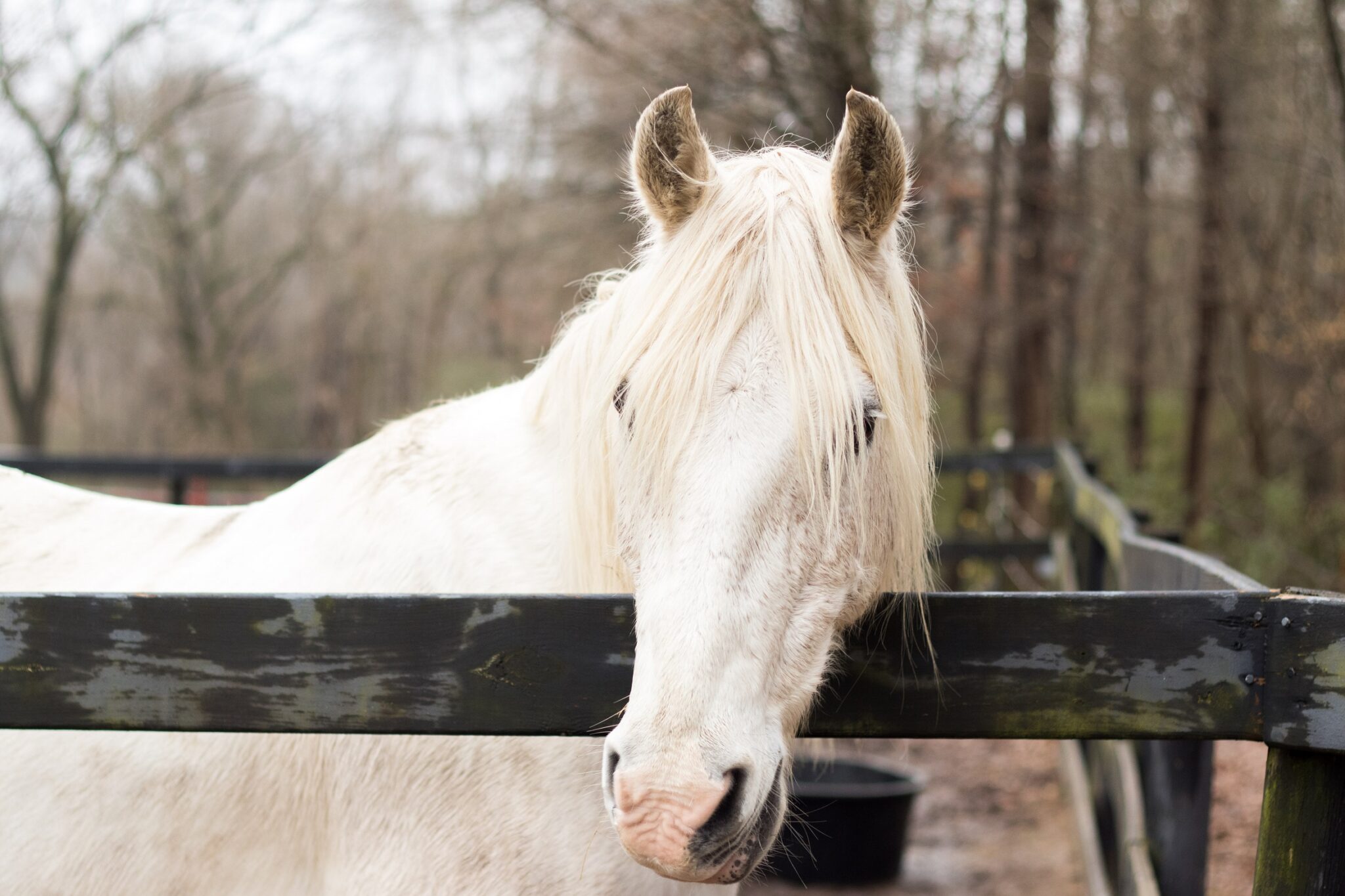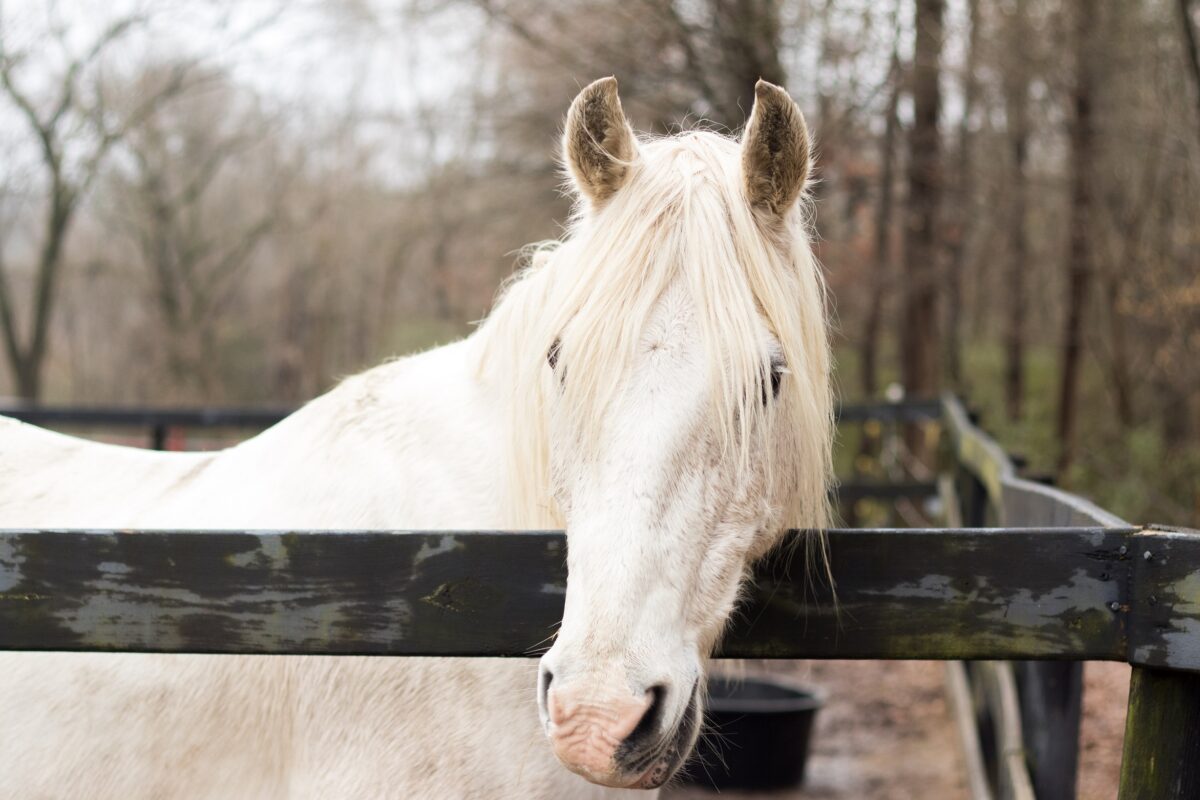 Cap is a USERL rescue. We don't know his story which is usually indicative of a court case with sealed records. Sometimes a girl is so unregulated that her brain has trouble making important connections about what is going on around them. That's where Cap comes in. The ES leads them around and the MHP talks them through exercises to reorganize the brain and figure out what is going on. Cap will yawn and relax when a girl has a breakthrough and will stop in his tracks if they are trying to hide their emotions or if they are avoiding the topic they really need to work through.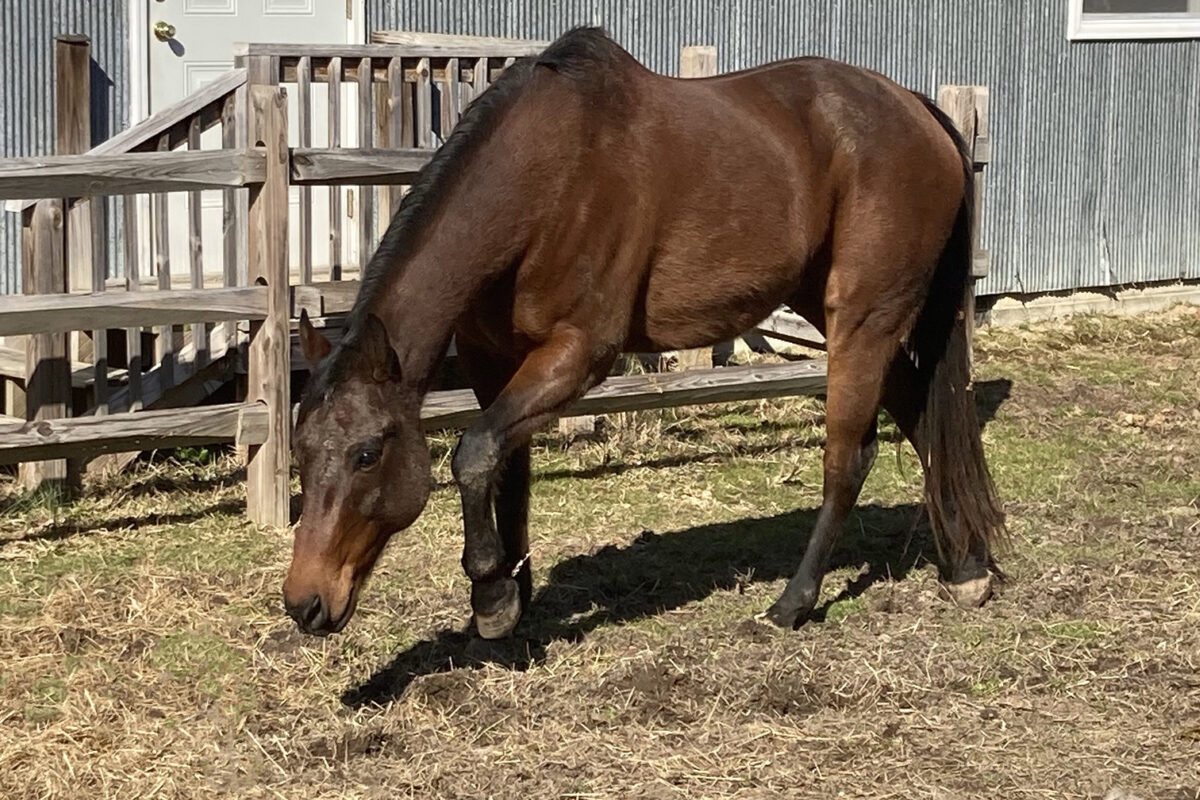 He was a show horse until he got Uveitis, which rendered him mostly blind. When he lost most of his vision, his owners also went through a bunch of life changes and were unable to care for him the way he needed. They tried to find him a new home, but no one wanted a horse with vision problems. However, when CORRAL heard about him, we knew he would be a perfect fit. He is so new, we don't know much about him yet. But he seems quite calm, even for a horse with limited vision.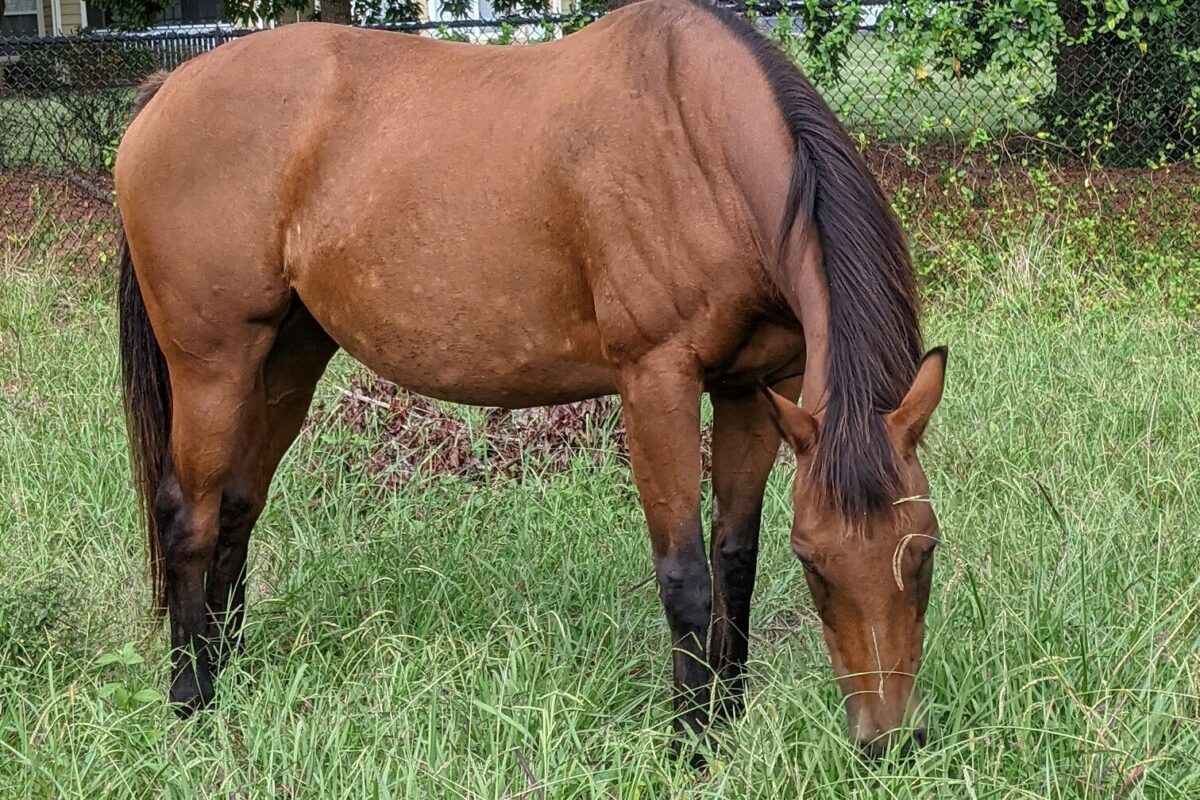 Pippi started life as a racehorse, but she wasn't interested in racing and was sold to a western pleasure trainer. Unfortunately, this trainer used some cruel training methods with her, which made Pippi very nervous about being ridden and wearing a bridle. Despite all that, Pippi remains an incredibly sweet horse who tries so hard for people. She gets very tuned into her person, but this often means that if her EAP partner is nervous or unfocused, so is she! Pippi reflects how her human is feeling, so she teaches our girls how to identify their own emotions and how to start controlling them.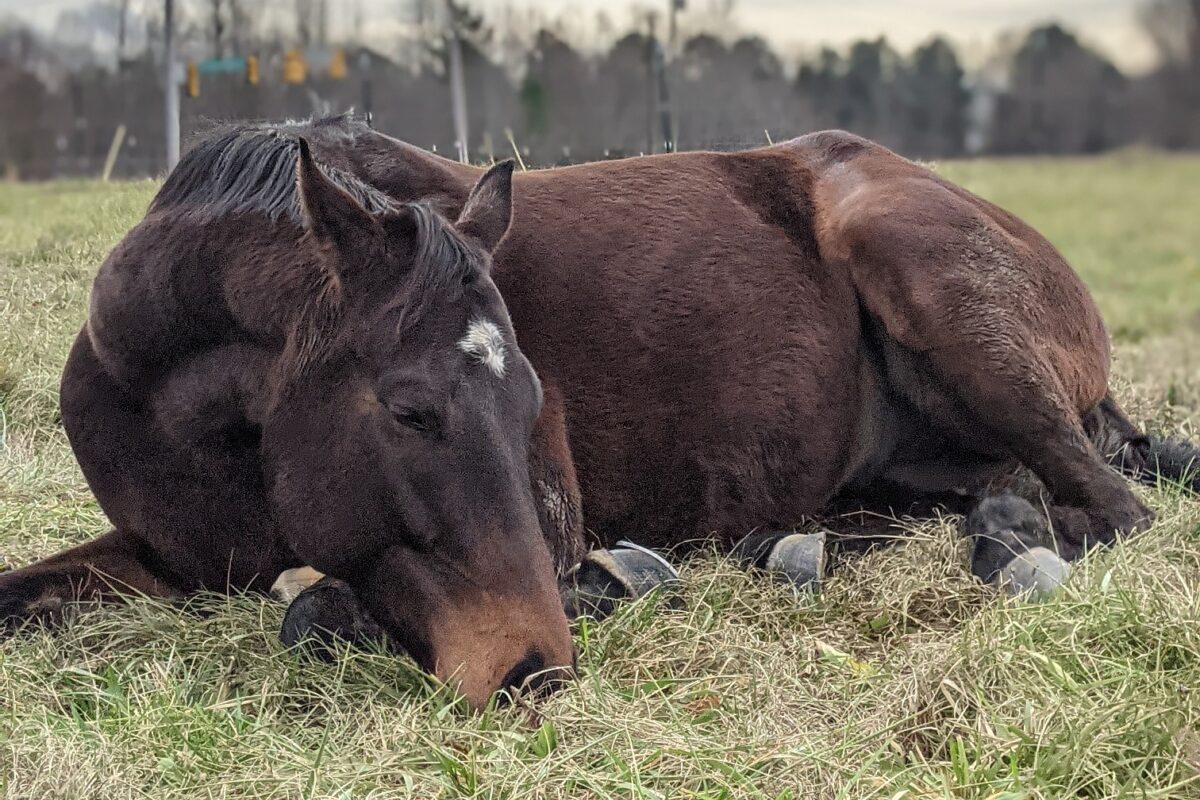 Ripley is currently the tallest horse on the farm at 17hh. He was 300 lbs underweight when he was rescued from an auction. His rescuer nursed him back to health. Ripley learned to jump and go to horse shows! Eventually, his rescuer decided to donate him to CORRAL. Ripley is a sensitive horse who loves working with kids. When his human partner's expectations of him increase, Ripley starts testing boundaries. He gets a bit pushy, trying to understand his limitations in the relationship. This encourages his girls to gain confidence as they set those boundaries and watch this giant horse respect them.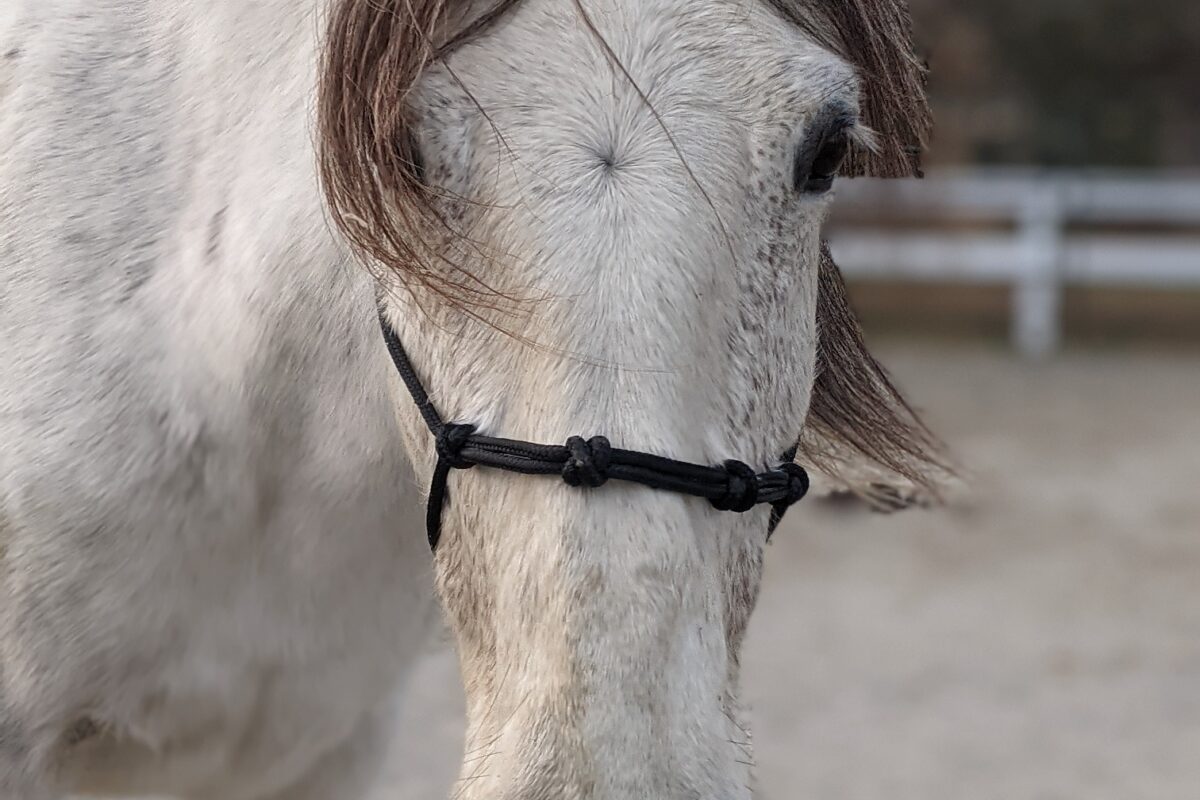 Duchess is a mustang from California. Duchess spent five years in the wild before she was rounded up. Unfortunately, Duchess has had four or five different homes with people before she came to CORRAL. As a result of this lack of commitment after being in the wild, Duchess remains slow to trust and even slower to allow herself to be touched. That means Duchess teaches patience! Because she is so slow to trust, only the girls who can regulate their emotions and who show commitment can work with her. But when Duchess does allow touch, it's an incredibly rewarding experience.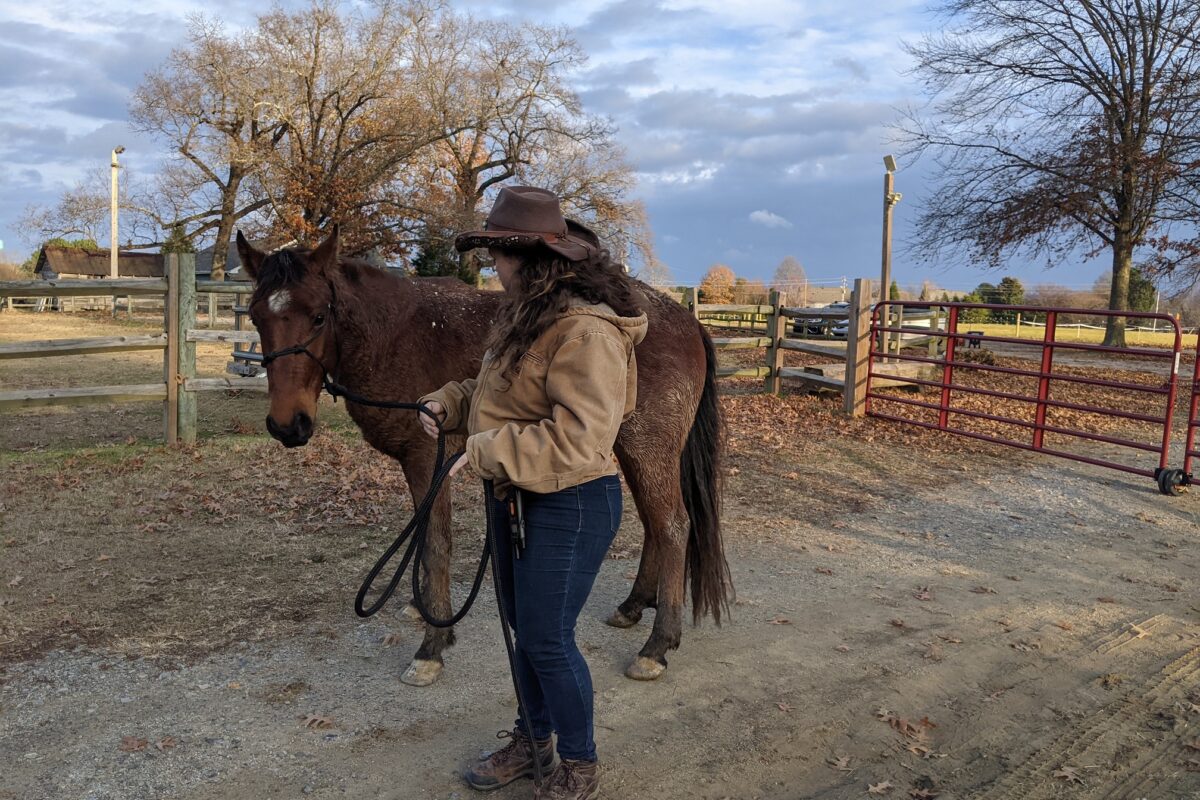 Duke is a mustang. At one year old, Duke was rounded up from the wild in Utah. He was passed around to a couple of different trainers before landing at CORRAL, with Duchess. Duke's sensitivity teaches the girls how quietly and softly they can communicate with him, and how much their body language affects each other.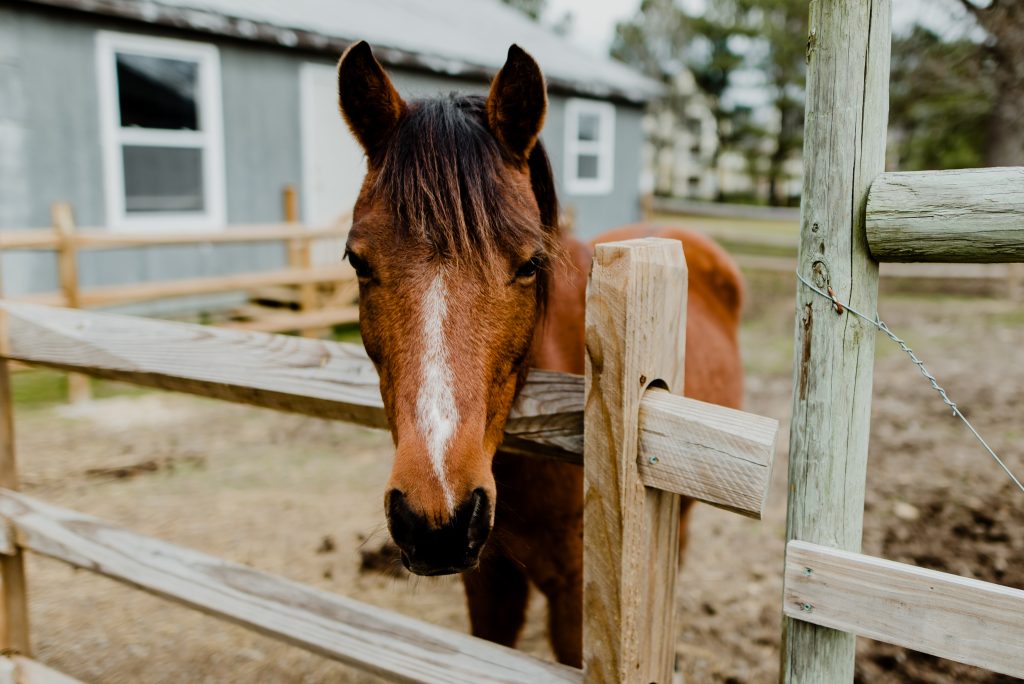 Giselle, one of the first members of the EAP team, is a sassy but sensible 16 year old Arabian mare. Initially emaciated and pregnant before joining the CORRAL herd; she is a great teacher of self-awareness and has enjoyed attention and playtime with the girls. She is a favorite to take to horse shows because she loves to show off her athleticism!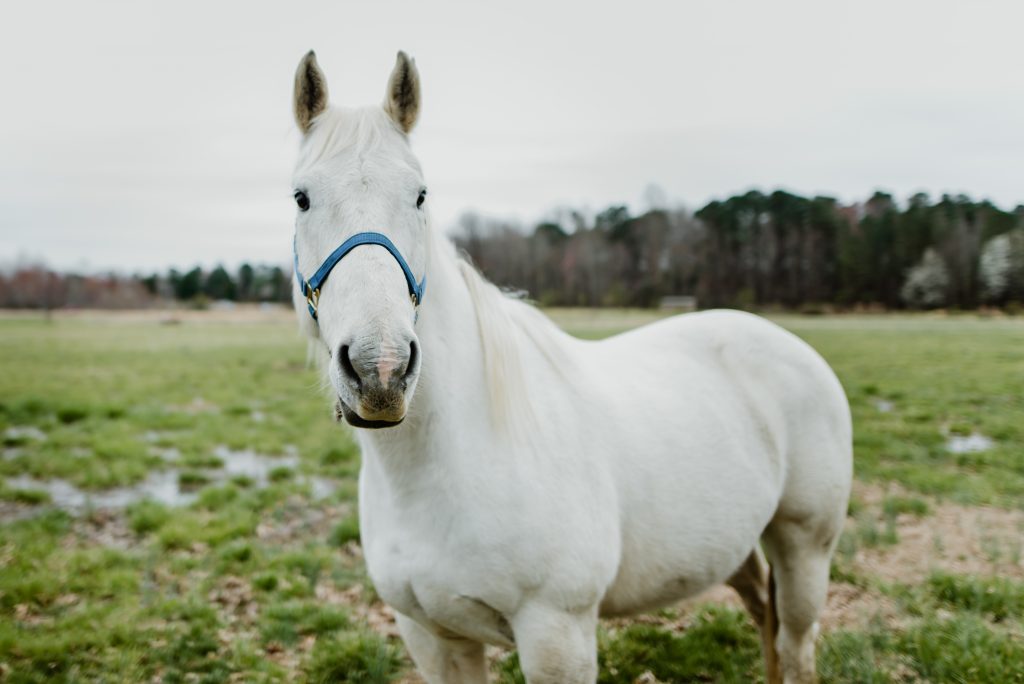 Panzer has a brand on his hip — so we think he got his start somewhere out West! He came to us as a rescue who had a sweet heart but needed to build his confidence! He is a "pocket pony" and loves to spend time with people. He teaches the girls the importance of boundaries as they progress in relationships.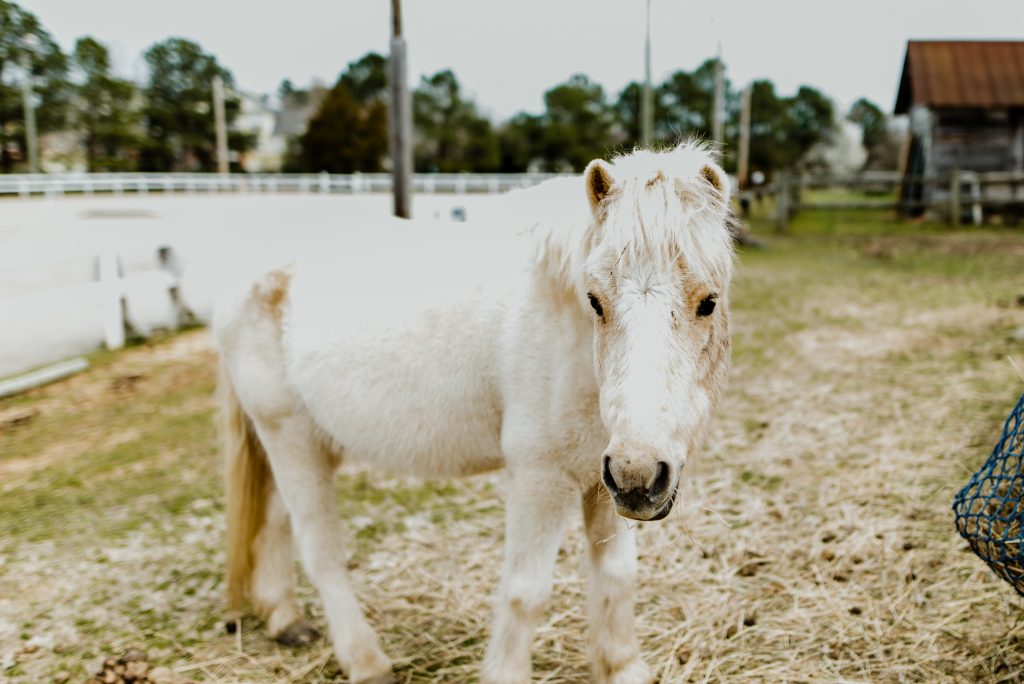 Alchemy is a quirky 14 year old Palomino pony with a small stature, but huge personality! He was rescued by the NC State Vet school and used as a blood donor test pony. His charming personality gained him many friends at the vet school, and soon he was put into the loving hands of CORRAL to give this little guy a second chance. This quirky, golden pony has captured the heart of many staff members and girls of CORRAL with his compassion for his herd and humans alike.