Our Horses
It's not only our girls who are awesome. And it's not only our girls who are rescued. Our 11 horses are all rescues and all equally awesome. Like our girls they've also experienced trauma; at CORRAL our horses will heal and become whole. Take a minute to meet our herd.
Healing Together
We don't expect our horses to arrive in perfect condition. Many of our rescues require physical and mental rehabilitation when they arrive. Often times, we're a long term foster for the horses so that we can determine if they're a good fit in the program both for their health and the girls that they'll serve.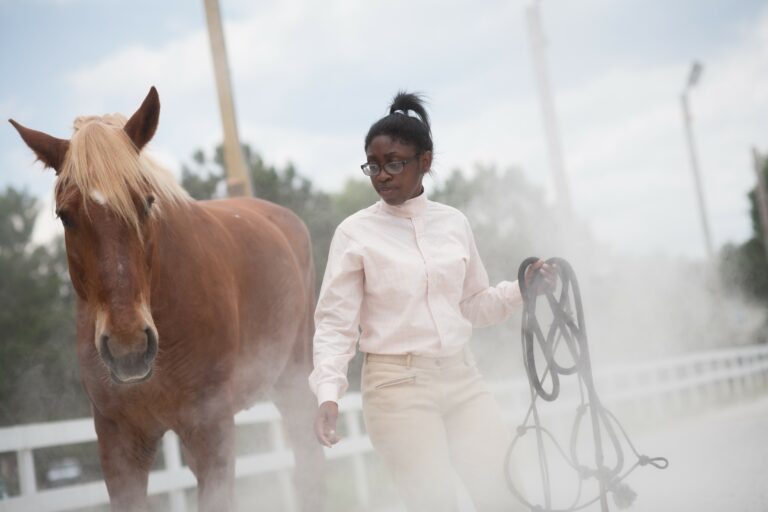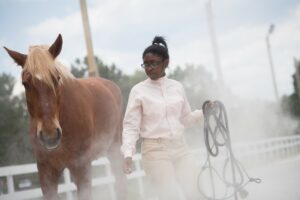 Teaching Healthy Relationships
We're different than your average riding academy. CORRAL's horsemanship is focused on the relationship between the horse and girl. We incorporate concepts from Natural Lifemanship which is a therapy modality "based on the neuroscience of human and horse brain development, the impact of trauma and the role of relationships in recovery and healing."
Developing a healthy relationship with a horse teaches the girl how to have a healthy relationship with other people. In the process she learns emotional intelligence and is able to reflect and learn from patterns in her behavior.
In a relationship with a horse, it's important that our girls are calm, quiet, assertive and confident — all positive behaviors that are important in human-human relationships as well. For example, many of our girls have dealt with a lot of anger in their lives. Some continue to be angry as they enter our program. Horses, as prey animals, are threatened by anger, so our girls have to learn how to regulate their emotions to work with the horses.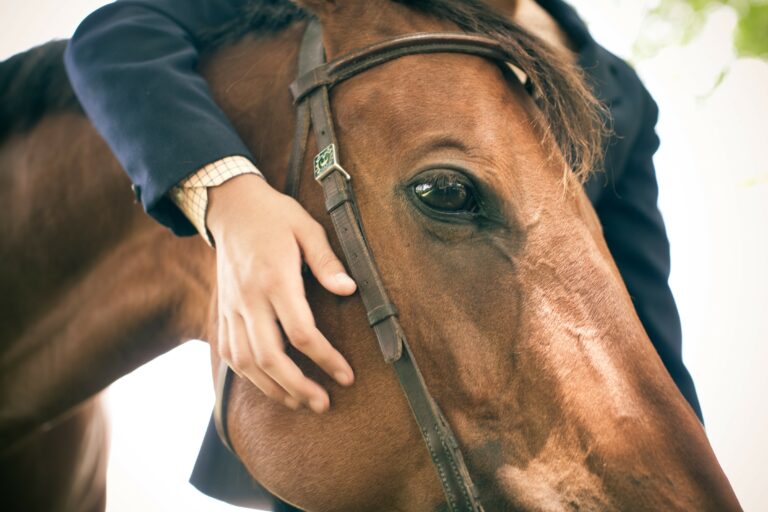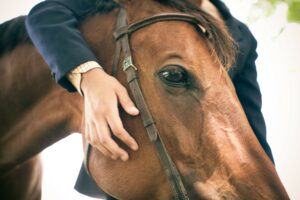 In another scenario, we might have a girl who struggles with boundaries; our horses will help her learn about appropriate boundaries and to respect her own and others' boundaries. As our girls learn and use these healthy behaviors in our program, they are able to continue to use the same behaviors in their lives outside CORRAL.
Equine Volunteers
We couldn't accomplish all that we do without our community's support. Just as we dedicate tremendous resources to our girls, we do the same with our horses. Our Horse and Farm Committee members care for our horses and farm; from feeding and caring for the horses to helping our girls interact with the horses, every committee volunteer has a role.
Interested in Knowing More?
If you're thinking about volunteering with us, the first step is a Farm Day or Breakfast on the Farm. Next, you'll attend volunteer training where you'll learn about the application process to become a horse and farm volunteer. After you apply, we try to match your skills with our needs and, based on the outcome, one of our staff members will be in touch!
We want our volunteers to know up front that there are opportunities at CORRAL; however, sometimes our need might be in an area different from where you originally thought you'd volunteer. Once you become a volunteer and you work with our horses, there's always something to learn. As such, we think of you as a long-term trainee and our training requirements reflect that.
We've got so much exciting information to share about volunteering with our girls and horses. Get in touch! We think you'll agree there's nothing quite like changing a life.