Volunteer with us
Passionate about making broken lives whole? Looking to contribute time and talent? Interested in working with girls in high-risk situations to provide healing and transformational life change? If yes, you'll find plenty of opportunities to make a difference with CORRAL.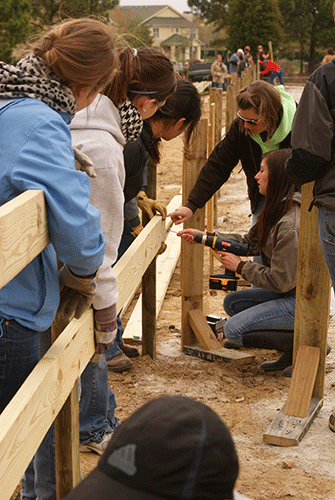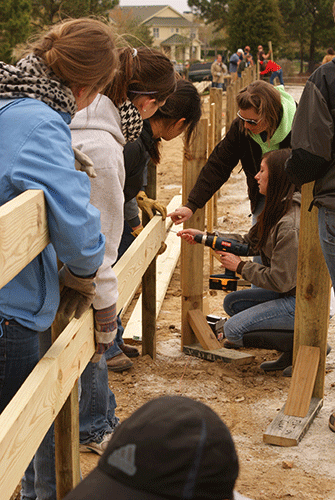 Ready to get started?
If you're interested in volunteering, your first step is to attend one of our first-timer events:
We host Farm Day and Breakfast on the Farm monthly from October through May. Our Derby Dinner is an annual spring dinner. As we get closer to kicking off the school year, we'll update our event calendar with Farm Day and Breakfast on the Farm dates.
Once you've attended an event, you'll register for volunteer orientation. There, we'll let you know the specifics of our volunteer program, and you'll let us know the Committee you'd like to support.
Join a committee
Any one of our committees is a great way to support our girls and horses.
Our Education Committee is responsible for identifying tutors' professional development needs, developing and implementing CORRAL's college preparatory program and strengthening community among tutors.
Development Committee volunteers help us reach our fundraising goals to ensure CORRAL's continuation.
Public Engagement Committee members are the face of CORRAL in our community. They speak at and represent us as at events where we have a table or booth.
The Horse and Farm Committee oversees the care of our animals and land, and includes feeders, horse assistants, equine specialists, CORRAL cowboys and gardeners.
Event Committee members plan and organize events on and off the farm throughout the year.
Our Marketing Committee manages our marketing communications needs and helps execute effective campaigns.
Our Gardening Committee tends to our bountiful garden, and grows delicious herbs and veggies that our girls enjoy.
We'll be building an IT Committee; if you're a techie — hardware or software — and have time to give, let us know.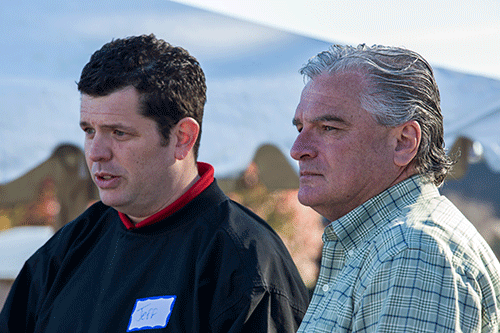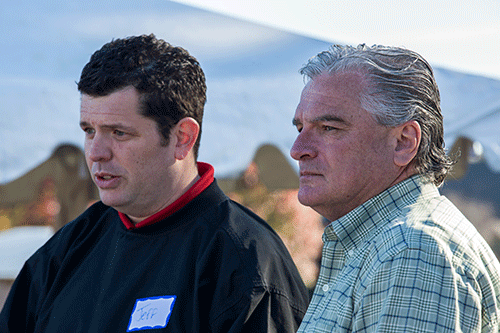 Committees meet monthly in the evening; during that time members review accomplishments from the prior month, discuss needs and draft work plans for the upcoming month.
Need Flexibility?
If you'd like to support our girls and organization, but a regular commitment is difficult, consider one of our more flexible options.
If you're handy with electronics and small appliances, let us know. We need a repair person or two to help with occasional fixes.
If you've a way with words, we're looking for grant writers who can help with the 25–30 grants we submit annually.
Come fall, we look forward to seeing you at the Farm. Until then, if you've got questions, get in touch!