Resolutions
In the summer of 2017 I took a break — a sabbatical — from everyone and everything except my belief in God, my husband and my children. As a mother, wife, and founder of a non-profit, many depend on me. However, I was worn out and wasn't caring for myself as I should and this meant I wasn't nurturing the relationships that are important to me.
This is a perfect time of year to share the discoveries I made and the lessons I learned during my rest, as during this month many are making changes they hope will lead to happier, healthier lives. There is so much I want to share about my sabbatical, and I'll do so over the next few months. I invite you to read along and encourage you to use the Comments section to keep this conversation going.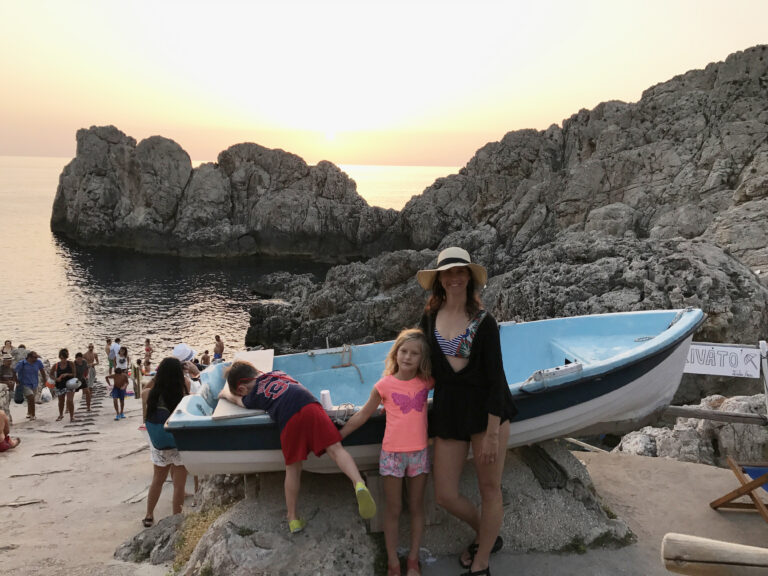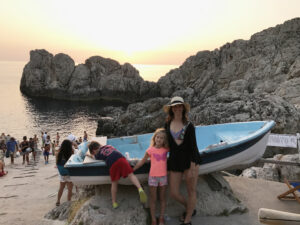 Life Askew
I was tired. I wasn't caring for myself. I was short-changing my family. I was overlooking my relationship with God. And I had felt this way for quite some time.
I love the work we do at CORRAL. I am moved every single day to see how we are changing lives. I am so proud to see young women who come to CORRAL hurt, angry and scared and who leave us as healthy, strong women.
At the same time, I imagined taking a temporary break from the everyday hustle and bustle, the constant demands, and the "always on, can't get away, tethered to my electronics" life I was leading. I wondered what it would be like to be completely unplugged: no access to email or texts, no phone calls to place or accept, and no video calls with committees waiting for my leadership.
I couldn't nurture my important relationships if I wasn't caring for myself. I was at a point where I needed to focus on who and what was most important to me. Yet I questioned how — if — I could make that happen.
Unintentional Frenzy
The frenetic life I was leading was not one I had chosen deliberately. In 2008 I founded CORRAL. During the first four of the past nine years, I was newly married and eager to change the world. I thought nothing of working 80 hours a week — as head chef, lead dishwasher, stable manager, grounds supervisor, and non-profit executive. You name it, I did it. I barely treaded water.
During the second half of those nine years, I welcomed two miracles to our fold; my children were born 19 months apart. Life became a crazy balancing act of birthing and raising two children while leading an "adolescent" non-profit. All of it left me exhausted, scared, and, at times, bitter. I was absolutely spent. Done.
Resting, Reflecting, Reprioritizing
I reflected on — and asked God for — an answer. The response was a two-month sabbatical a world away from everyone and everything I knew and loved, except my husband and children.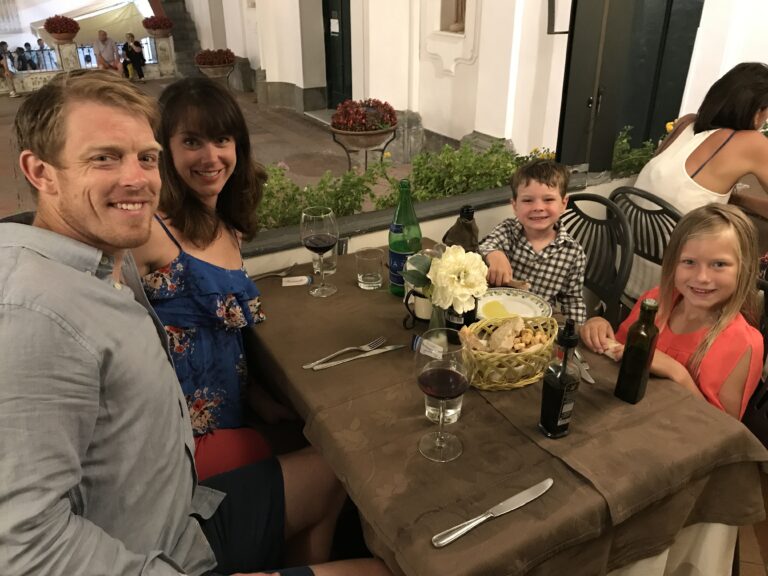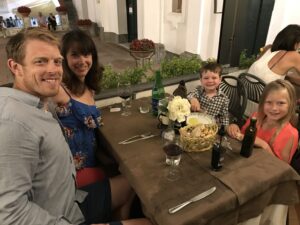 Sabbatical is derived from the word Sabbath or "rest," which I desperately needed. I chose Italy because it's the one place I could imagine being 'restful' while parenting a 4-year old and 6-year-old as their 24/7 primary caretaker. Having studied abroad in Italy, I had seen that Italians were so welcoming to children, the culture was family-oriented and the lifestyle was in and of itself, restful: later starts in the mornings, cappuccino for breakfast, daily naps, evening walks with the family and leisurely dinners over wine.
We — my family and I — closed up our home in Cary. We travelled to a village on the Adriatic coast where we were the only Americans and rarely heard English. I retreated from the world I knew. I unplugged. I logged out of email. I left my uncharged phone in the United States. I asked my team at CORRAL to change and not give me my passwords. Texts, voicemails and emails came in, and I was gloriously unaware. I began to reconnect with all that was truly important: my husband, my children, my faith and myself.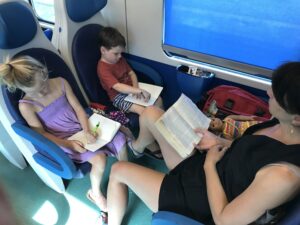 Rediscovering Values
As I set off on my journey, others who had taken a sabbatical advised that I needed a goal. I started out with an impressive list: deepen my riding knowledge, rescue a mustang, read two dozen books, start running, eat healthy, learn to sail, etc. The list got longer and longer. When I stopped long enough to listen, however, amongst the noise of "I wants", God was clear how I would use my time. I would focus on my core relationships that I had had neglected for far too long. There would be no other "goals" as this one outshone any others I might have.
In focusing on this goal, I rediscovered the six values on which I built CORRAL:
Faith and Choice
Relationship First and Community
High Expectations and Accountability
Safety and Risk Taking
Innovation and Grit
Grace and Learning
Not only are these values important in my personal live, but at CORRAL these same values guide every thought, word and deed. As the founder of this life-changing non-profit, I had, unintentionally, moved away from these values. The irony of my situation was not lost on me. I was to lead and motivate the incredible people who are the heart and soul of this organization. Yet, because of sheer exhaustion, I was taking shortcuts when it came to living our values.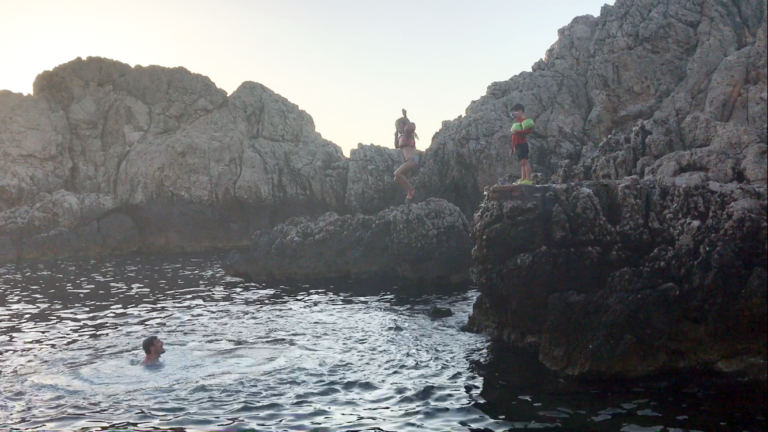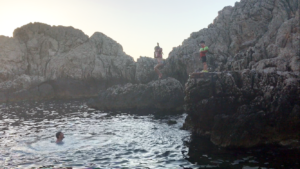 I hope you'll join me here in the following weeks as I share how my deliberately slower pace brought those values back to the forefront and gave peace to me and my family, enriched my relationship with God, allowed me to discover different practices of prayer, helped me listen to God who gave me strength to be kind to and forgive myself, and enabled me to be a better leader and mentor at work.
It is my sincere wish that my experience will inspire you — if needed — to make a change that brings you to a more intentional, richer life. And I want to stress that while I went to another country for many weeks, it's not the distance or length of time that is the most important, but rather the desire and will to slow down, rediscover, reflect, pray, and prioritize.
Alla prossima!
SaveSave
SaveSave