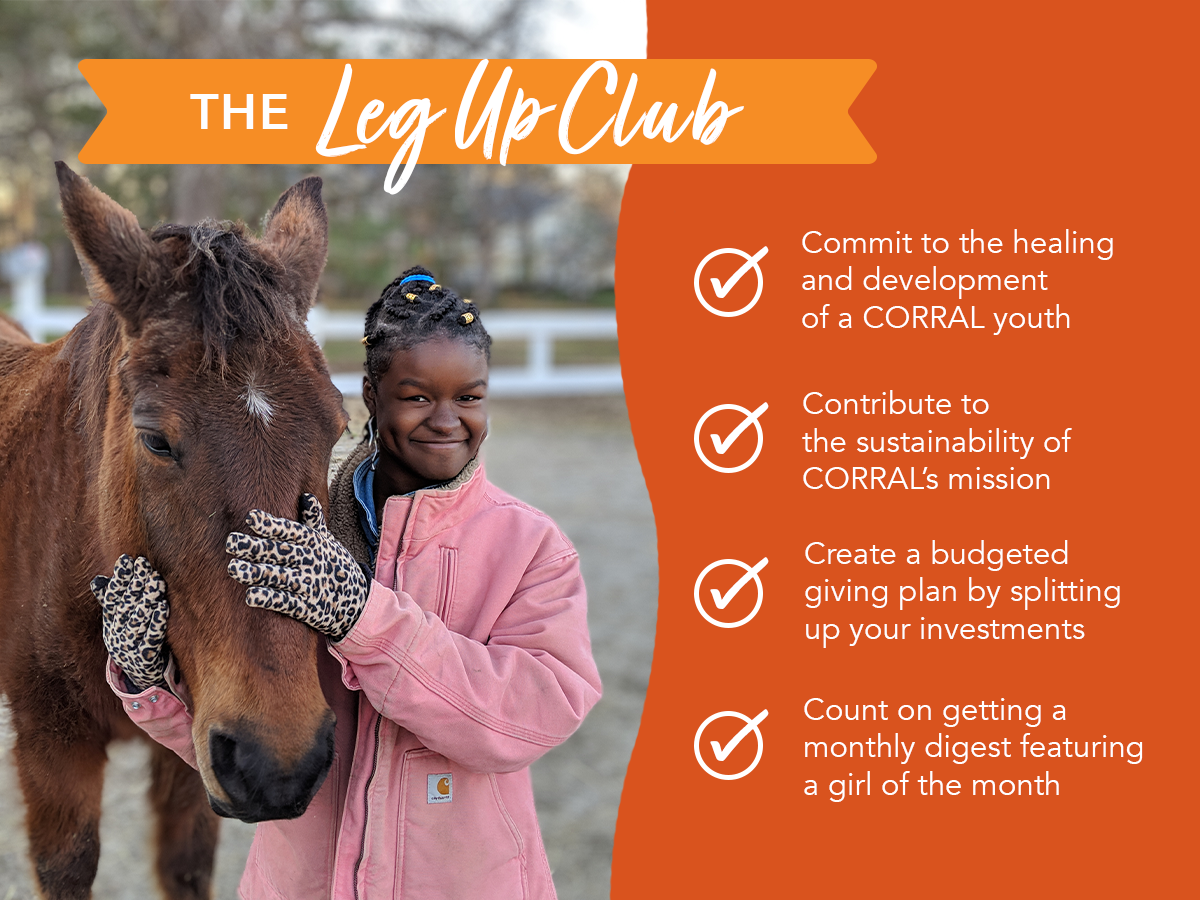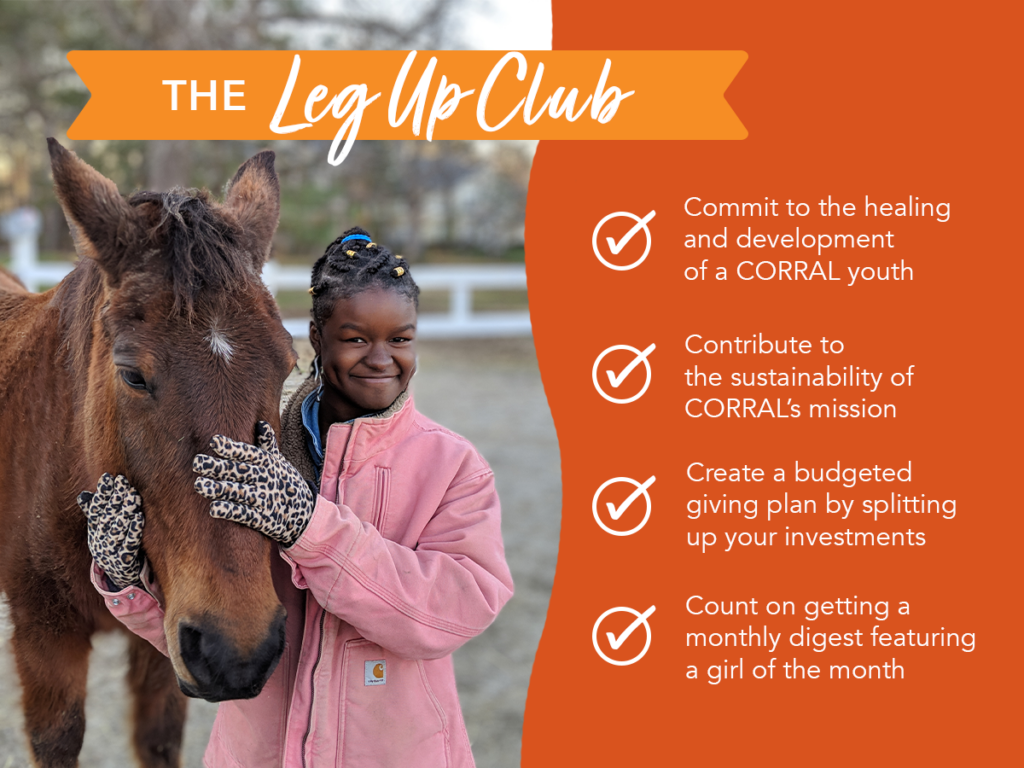 Ready to be a part of something big? 
By joining our Leg Up Club as a monthly donor, 
you're keeping the futures of our youth bright! 
These are vulnerable young women who despite being entrenched in high risk situations and have few resources to mitigate them, are capable and driven to reach their full potential. They just need the right support system, a 'leg up in life.'
Help break the cycle of trauma in her family.
Support her journey in becoming the first to go to college. 

"We have been active champions of CORRAL since 2012 but life with young children doesn't allow us to be physically on the farm as regularly as we once were. Giving monthly allows us to regularly invest in the lives of the CORRAL girls in a way that we can commit to in this season of life. It's also exciting to see how much a little bit each month adds up to at the end of the year and inspires us to try for a little bit more the next year."
"We give to CORRAL monthly because they provide a long-term holistic program for girls to amplify their voices and reach their full potential."
Start your Monthly Investment