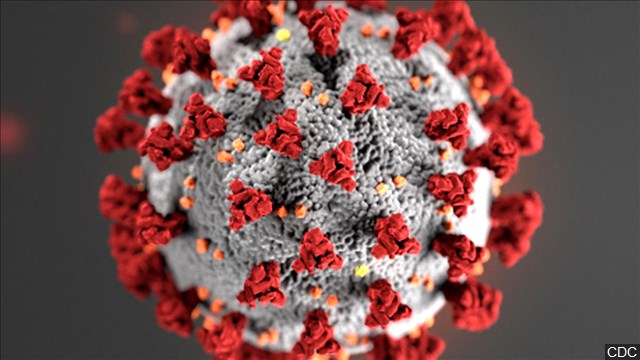 Amid the growing concerns about the coronavirus (COVID-19), we want to take a moment to assure you that CORRAL is serious about protecting the safety and health of our girls, families, staff, and volunteers. We have closed our offices and are taking precautions to minimize the risk of impact in our community. True to our core value of Safety, we wanted to make sure that we all are informed and have the capacity to plan, prepare, and respond to the current situation.   
Our Leadership Team has established a Coronavirus Task Force that will regularly monitor the information and data available from the Centers for Disease Control and Prevention, as well as our local and state health departments and will work towards continuously improving our safety guidelines and intervention plan.  
We also humbly ask for patience as our team works diligently through many of the details involved with this situation, while remaining committed to providing regular updates and additional guidance as needed. 
Facts: 
What is Coronavirus disease 2019 (COVID-19)? Coronavirus disease 2019 (COVID-19) is a respiratory illness that can spread from person to person. The virus that causes COVID-19 is a novel coronavirus that was first identified during an investigation into an outbreak in Wuhan, China.  
There are 97 confirmed cases of the virus in the State; 22 in Wake County.  The origin of these cases have been linked to voting, dining, and traveling. This virus is primarily transmitted through coughing and sneezing or touching an object or surface with the virus on it then touching your mouth, nose, or eyes before washing your hands.  Officials are urging people to take precautions to avoid getting sick, and to avoid spreading the disease if they do contract it.  
What You Can Do:
You can reduce the likelihood of contracting or spreading this illness by taking the following actions:
Stay Calm and Informed! Here are some resources: 
CDC Guidance: 
Health Precautions: 
Avoid touching your eyes, nose and mouth with unwashed hands.

Frequently wash your hands with soap and water for 20 seconds and use hand sanitizer with at least 60 percent alcohol.

Avoid handshakes and fist bumps.

Cover your cough or sneeze with a tissue.

Avoid close contact with people who are sick.

Stay home if you are sick.

Regularly clean and disinfect your work areas.
Steps CORRAL is taking to keep our girls, staff, and volunteers safe: 
Organizational Position: Understanding that we serve a highly vulnerable population, with limited access to physical and mental health services, quality food sources, and support systems, keeping our girls and community safe is our number one priority at CORRAL. To that effect we are taking affirmative steps to address this unfolding situation to continue to provide our much needed programs and services.  
Human Resources Related
Our staff will work remotely, unless they are doing farm work or providing services to girls and their families in individual/family sessions practicing a safe distance. 

Group have to be less than five, meet outside and maintain the six-foot distance recommendation.

Staff members and volunteers are required to disinfect the area after use using our sanitation guidelines.  

We encourage staff to work to ensure safety and minimize the perception of risk for our employees, interns, volunteers, and families.  CORRAL has the capacity and capability for remote work, coordinating online meetings, and collaborative work. 

Employees who have been exposed to any individual with COVID-19 are required to notify their supervisor and a risk assessment and action plan will be developed.

We encourage CORRAL staff to communicate and discuss any special needs or concerns with their direct manager and/or Human Resources.

If our staff have traveled anywhere outside of the county, we are asking them to not return to the office for 14 days.

Closings:

If Wake County Schools close, we will close our offices and programming.

If any staff member, participant, participant's parent or volunteer is exposed to the virus, we will cancel programming and close offices, immediately.
Health and Hygiene Guidelines:
Every staff member, participant, volunteer, and parent is required to wash their hands as soon as entering the building, after using the restroom, and before and after eating while on the farm. 

CORRAL is setting up hygiene stations around the main offices and barn.  Everyone is encouraged to clean their hands often with an alcohol-based hand sanitizer that contains at least 60-95% alcohol and/or to wash their hands with soap and water for at least 20 seconds.  Soap and water should be used preferentially as

studies

support for it to be more effective.  

We will be communicating to Lunch Providers that we will be enforcing a strict food policy for our programs and will be requiring that food follow Health Department guidelines and precautions.  We will prioritize and prefer store bought snacks and food for our participants. 
Routine Environmental Cleaning: 
Both CORRAL campuses and all employees are required to utilize antibacterial disinfectants, bleach spray, and cleaning products provided to regularly clean surfaces such as: Desks, Counter Tops, Doorknobs, Telephones, Work Stations.  

CORRAL will be ensuring that adequate supplies are maintained and will be placing hygiene stations in multiple locations of the office to encourage hand hygiene.  

CORRAL's programming teams have developed a plan for continuous cleaning and disinfecting of horse and girl spaces.  We will be working together with our girls and volunteers to ensure that our protocols are followed.  
Community First – Increasing Awareness: 
CORRAL's Corporate Team will be setting up signs around the office and the farm to communicate best health practices and information, as well as important facts regarding the prevention of spreading this contagious virus. 

CORRAL's programming team will be equipping girls and their families with information on how to prevent contraction and updates on the many ways  in which CORRAL is communicating to all stakeholders that our #1 priority is to keep our girls and families safe. The Programming Teams will determine the best outlets to best engage with our girls and families.

All managers should ensure that their champions teams are equipped with the information provided in this communication, as well as encourage them to take necessary precautions to ensure their safety and health. 

  
We recognize that as the coronavirus spreads more and more people may be triggered by anxiety and become overwhelmed about the implications of this public health emergency.  
It's times like these that we need to rely on each other for support. Let's all work together towards ensuring that CORRAL maintains the best quality of service to our girls and families, while keeping all of our staff and volunteers safe.