Late last May, as we were nearing our annual end of year celebration for the girls of CORRAL, CORRAL was notified that we were finalists in a grant for the Blue Cross NC Foundation's Nonprofit Leadership Academy for the 17–18 fiscal year. This Academy is "an intensive 11-month learning lab to help nonprofits develop the leadership, culture and strategy to be more adaptive organizations with stronger board and staff partnerships doing the right work that matters most for delivering impact in a changing context."
Whew, that was a mouthful! What does all that really mean, you ask?
CORRAL's "Big Question"
The headline: We are dedicating staff and board time over this year to developing and implementing an action plan to address CORRAL's "big question". So what is our "big question"? To answer that, we had to take a few initial steps:
We engaged our full staff and full board in an organizational assessment. Through that organizational assessment, we were able to visualize CORRAL's strengths and areas for improvement to help define what could even be considered a "big question" for CORRAL. After all, CORRAL has tackled some big things in the last couple of years [remember the Million Dollar Miracle and that we closed on our farm home?]
We created an 'Academy team' [insert hysterical laughter emoji: CORRAL Riding 'Academy' was asked to create an 'Academy' team — tell me that doesn't get confusing in conversation!]

Joy Currey, Executive Director
Amber Brennan, Director of Operations
Hannah Lipstone, Board Chair
Jeff Brooks, Immediate Past Chair

We attended our first residential retreat in October 2017. Can I tell you how awesome it is to get away from it all and just dream? Talk about strategy rather than to-do lists? That was this retreat. And it was here that the culmination of all that CORRAL has been to date and all that we hope and dream for CORRAL come together in our "big question".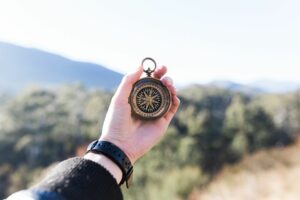 What is the roadmap to expansion?
Getting Down to Business
Our 10 year vision is to increase the number of youths served in multiple locations. We want to serve at least 80 youths per year in the Riding Academy. But we weren't sure how exactly we'd get there, so what better time to tackle that kind of question than through this program. This program has been a gift to CORRAL and I'm so thankful to be a part of it.
Our team has been meeting with our Academy coach, Heather Yandow of Third Space Studio — she's so, so awesome by the way — every month to make progress on our goal to defining the roadmap to expansion. And so far, we've come so far!
We've interviewed other nonprofits who have expanded. And some that contracted.
We learned from their experiences. We learned that it's totally ok to not have it figured all out before making the leap. But it's also critically important to have staff and board together on the next step.
We learned that there are multiple ways that a nonprofit can expand. And that one nonprofit can expand in multiple ways.
We are currently working on narrowing down the expansion models [the ways we can expand — new locations, developing leaders to plant new CORRAL's, partnering with local organizations with mission alignment] that align best to CORRAL's mission and vision and looking closely at current opportunities we have in front of us.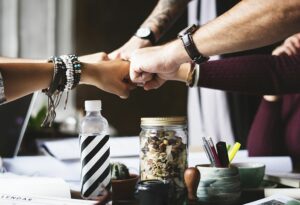 Onward Together
We have our next retreat coming up in May. I can't wait to be able to look back on the year and think of how I wondered at the start of this process how a tax accountant [yep, love it, don't judge] could navigate the details of organizational management and strategy and lead a team to take a nonprofit to the next stage in its life. A whole new stage. Us, together. But here we are.
You know what the really cool thing is that I've taken away from this so far — I can't wait to see CORRAL widen its reach, to reach and change the lives of more girls in more locations. Because, in the end, that's what it's all about. Our mission. To serve girls in high risk situations so they can experience healing and transformational life change with rescued horses and a loving community. CORRAL has changed countless lives already. I believe CORRAL will serve thousands more in the years to come. I hope you'll join me in anticipation for the next step as we define it.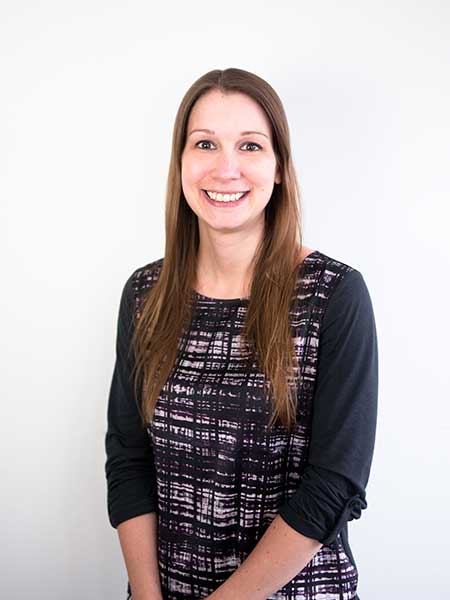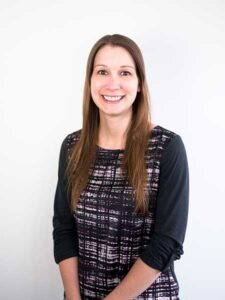 About the Author
Hannah Lipstone is CORRAL's current Board Chair and served three years as Board Treasurer prior to stepping into this role. Along with her husband Josh she has served CORRAL as a volunteer since August 2012. She works as a Senior Tax Manager for the global accounting firm KPMG LLP.