The Folks Behind the Work
Our staff of dedicated professionals, ranging from equine specialists to licensed counselors, keeps our well-oiled machine running smoothly day in and day out. Meet them now.
Amber Brennan
Director of Business Operations
A Pennsylvania State University graduate with a degree in Business Management, Amber's worked in retail leadership, and marketing & communications. A CORRAL volunteer since 2013, Amber is very excited to use her gifts and talents to serve CORRAL's girls. Amber grew up riding and showing horses; she is also fortunate to have two siblings who were adopted through foster care and who have taught her a lot about the transformational change CORRAL seeks in our girls. She enjoys getting to know each of CORRAL's amazing donors and volunteers and helping them grow in the cause.
Camille Brown
Program Manager
A former CORRAL intern in 2014, Camille quickly fell in love with the girls and CORRAL's mission. Camille is PATH certified and has a background in therapeutic horseback riding. A North Carolina State University graduate, Camille has a degree in Parks, Recreation, and Tourism Management with a concentration in Program Management and a minor in Nonprofit Studies. It is a blessing for her to participate in changing these girls' lives and she is excited to be with them as they grow and learn.
Lauren Clements
Director of Operations
Having grown up riding and showing hunter/jumpers, Lauren loved showing young horses and horses are a part of her very core. Lauren started teaching lessons at 15 and, three years later – at 18 - began volunteering at CORRAL. A dedicated volunteer, she was at CORRAL every weekend to teach. Six years later, Lauren is in charge of our equine program. A certified Equine Specialist through both OK Corral and Natural Lifemanship, Lauren is trained in Buck Brannaman style Natural Horsemanship and Parelli Natural Horsemanship.
Joy Currey
Founder and President
When she founded CORRAL Riding Academy in 2008, Joy had one goal: through horses, Joy wanted to change the future of our community's most at-risk young girls. Joy grew up riding and showing horses. Armed with a BSBA from UNC Chapel Hill, Joy moved to New York City where she taught in the inner-city schools with Teach for America for four years, receiving a Master's in Education from Columbia University along the way. She is committed to changing the lives of children who are the most under-served by our educational system. CORRAL was born out of that commitment. Joy was recently honored with the William C. Friday Award on behalf of the entire Park Scholarships Program at NC State University.
Kelly Ferraro, MS, NCC, LPC
Assistant Mental Health Services
A Nationally Certified Counselor and Licensed Professional Counselor (#6802) in North Carolina since 2007, Kelly graduated from the University of Delaware with a Bachelor of Science degree in Family and Community Services. She went on to earn her Masters of Science in Counseling from Summit University in Pennsylvania. Kelly has worked in the mental health field for over 16 years, and practiced in a variety of clinical settings, working with adolescents, adults, and families. Most recently, she worked with WakeMed hospital emergency department as a behavior health counselor. While relatively new to Equine Assisted therapy, Kelly was drawn to CORRAL's unique environment and commitment to positive change.
Marinna Jasso
Executive Assistant
Marinna came to CORRAL during the summer of 2012 after returning to Raleigh. Since then, Marinna has served in different roles; she continue to be exhilarated at seeing lives transformed and hope found on the farm. A Lee University graduate with a Bachelor of Science in Business Administration. Marinna has experience in human resources and people management. While she has no formal training with horses, Marinna has always been an 'animal person' and knows first-hand the power a bond with an animal can have in a young woman's life and the empowering lessons learned while in the outdoors.
Keanna Jones, MA, LPC, CSAT
Director of Mental Health Services
A Licensed Professional Counselor (#8257) in North Carolina, Keanna graduated from the University of Hawaii—West Oahu with a Bachelor of Science with a focus on hospital administration; she went on to receive an MA in Professional Counseling from Liberty University. She is a Certified Clinical Trauma Professional from the International Association of Trauma Professionals and a CSAT from the International Institute of Trauma and Addiction Professionals. Keanna has practiced in a variety of clinical settings and enjoys the farm environment and using equine assisted therapy to help the girls at CORRAL create healthy, beautiful lives.
Leanne Nieforth
Executive Assistant
A 2016 North Carolina State University graduate with a Bachelor of Science in Animal Science and a minor in Psychology, Leanne has worked with CORRAL since fall 2012 when she began as a volunteer. Leanne loves her time on the farm for a million reasons, but the most important is the ability to witness the horse-human interaction, which she finds both unique and powerful. Leanne wears many hats on the farm from teaching lessons, to grant writing, working with the horses, and researching and tutoring. She enjoys the excitement of the variety of day-to-day situations on the farm and loves working with the girls and sharing the cause with new volunteers.
Corey Parker
Education Manager
Corey is a graduate of North Carolina State University with a BA degree in Leadership in the Public Sector. He has been in education since 2007, in both the Wake and Durham County Public School Systems, most recently as the lead teacher, student advisor and Mathematics instructor at the Magic Johnson Bridgescape Academy in Durham, NC from 2013-2016. The satisfaction and joy of assisting disconnected youth and helping them to reconnect and graduate from high school is what attracted Corey to the Corral Riding Academy.
Prisca D'Rozario
Volunteer Coordinator
Prisca came to us as a volunteer in 2016 after raising and sending two boys off to college. She graduated with a BA from NYU and her experiences range from the corporate world to owning her own business to being a preschool teacher. Although she has no experience with horses, she was drawn to CORRAL because of her true passion, the girls. The bettering of lives for our children is for her the most important thing we can do as a society and she feels it a privilege to be able to help our volunteers to achieve that goal.
Jeff Brooks
Chairman of the Board of Directors
Jeff grew up the son of a social worker and brings that compassion for young people into his role as board chair. Jeff also brings nearly 20 years of experience in public and media relations, crisis communications, marketing and social media. He is currently employed as regional media spokesperson for Duke Energy, the largest electric utility in the nation. He also serves as a communication strategist for the company's executive leadership. He holds a bachelor's degree in Communication from N.C. State University.
Rob Currey
Co-founder, Board of Directors
Rob began his career in consulting at the Parthenon Group in Boston, MA. Rob continued his work doing financial modeling at private equity firm, Cherokee Investment Partners in Raleigh, NC. Rob earned his MEM in Energy and his MBA at Duke University. He is now the managing director of corporate development at BCR Environmental.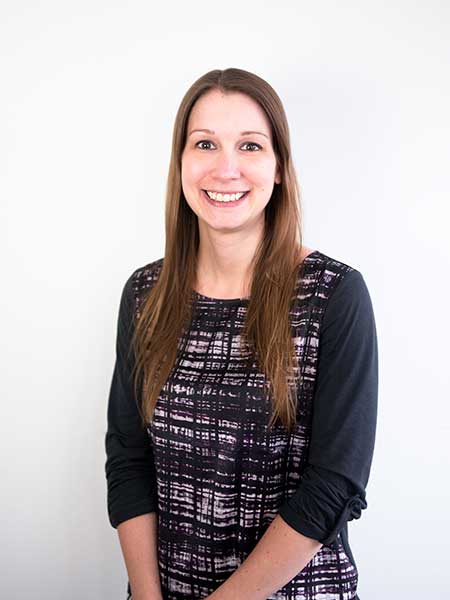 Hannah Lipstone
Vice Chair of the Board of Directors and Treasurer
Hannah is a federal tax senior manager in the Raleigh, NC office of KPMG, a U.S. audit, tax and advisory services firm. She has her BA in Accounting from Lee University and is a licensed CPA since 2009. Her experience includes both partnership and corporate federal and state tax compliance and consulting services, specializing in the private equity industry.
Kelly Daughtry
Member of the Board of Directors
Kelly has over 18 years extensive experience in all areas of family law to include pre-martial and post marital agreements, separation and property settlement agreements, child custody, child support, alimony, marital torts, and third party claims. She was admitted to practice law before the North Carolina Supreme Court in 1995 and the United States Supreme Court in 2006. She is Board Certified in family law and has tried many complex equitable distribution cases, often involving substantial assets, to include ownership interest in valuable real estate and business entities.
Milo Jasso
Member of the Board of Directors
Milo has 10 years of experience in the pharmaceutical industry with various roles in operations, continuous improvement, and strategy. Milo currently serves as the associate director for continuous improvement and learning and development for Merck in Wilson, NC. Milo has a BA in Business Administration and Political Science from Lee University and an MBA from NC State.
Our Partners
Collaboration is critical in our line of work and what we do would not be possible without both our corporate and referral partners. Thank you!