The Most Valuable Gift You Can Give a Girl is Access to a Bright Future.
Hear from a few of our girls below who wanted to share their stories (it's not easy for them to speak on camera)! Please give the video a few seconds to load.
$
0
Total Raised
$
0
Total Goal
Make your tax-deductible donation below!
We provide access and opportunities to youth entrenched in high-risk situations with little to zero resources. Through mental health services, tutoring, college prep, vocational and life-skills training, and community support, we empower them to take the reins of their life. These are the young women who, once empowered, often become change-makers in their own communities, the impact of which is felt by generations to come.
Help us meet our total goal of $350,000 to support critical services that since 2008, have resulted in measurable and transformative impact. Make your impact below, either with a monthly investment or a standalone holiday gift. You can also mail a check to The CORRAL Riding Academy at 3620 Kildaire Farm Rd. Cary, NC 27518. For stock options, email our Director of Finance at Miya@corralriding.org.
"CORRAL has helped me identify my emotions and problem solving on how to go about it. They've also helped me keep my grades up a lot. Because of them, I'm now on the honor roll and succeeding in all of my worst traits, qualities and subjects." ~ A 2021 CORRAL Participant.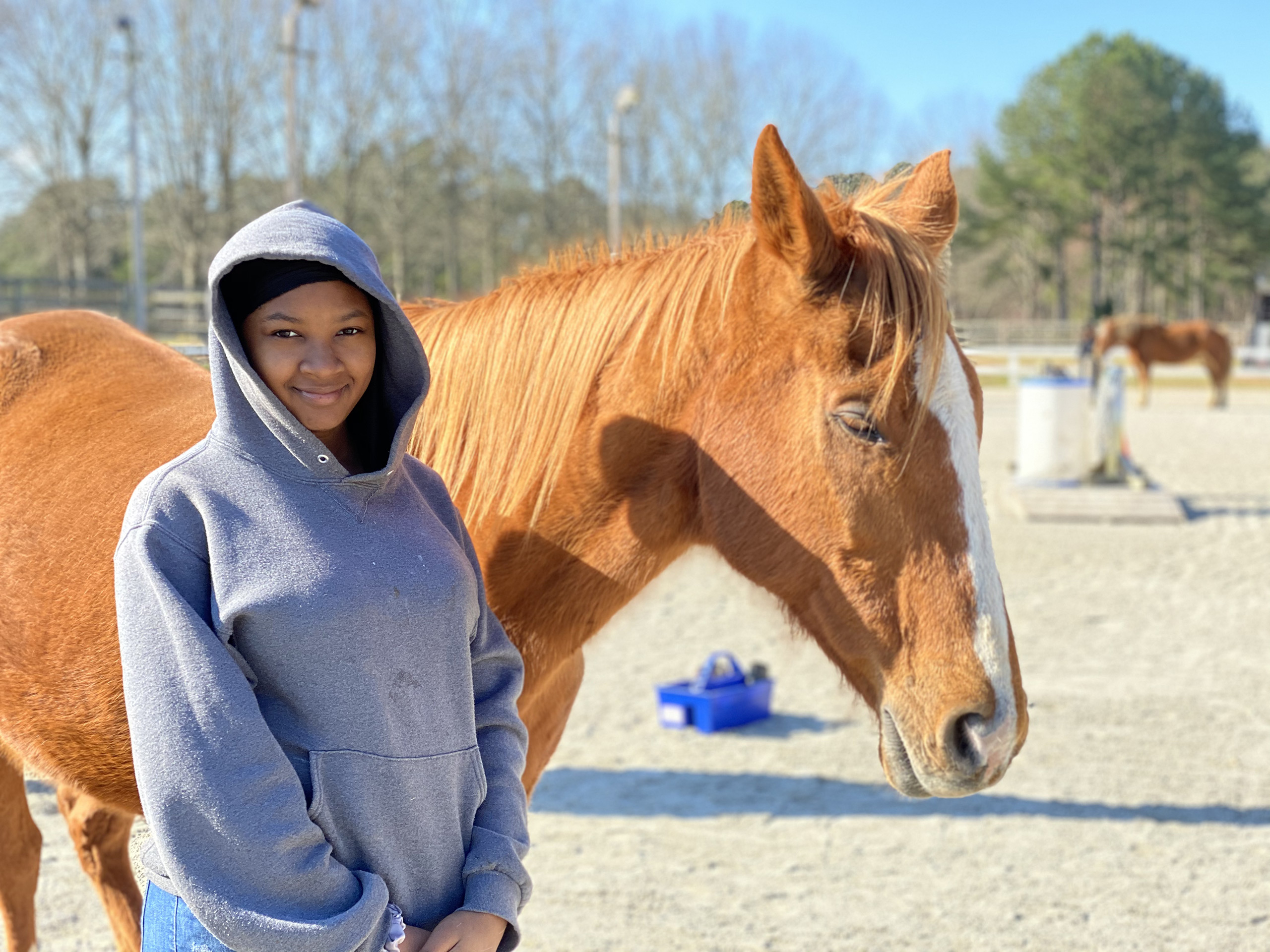 #Togetherwecan empower our youth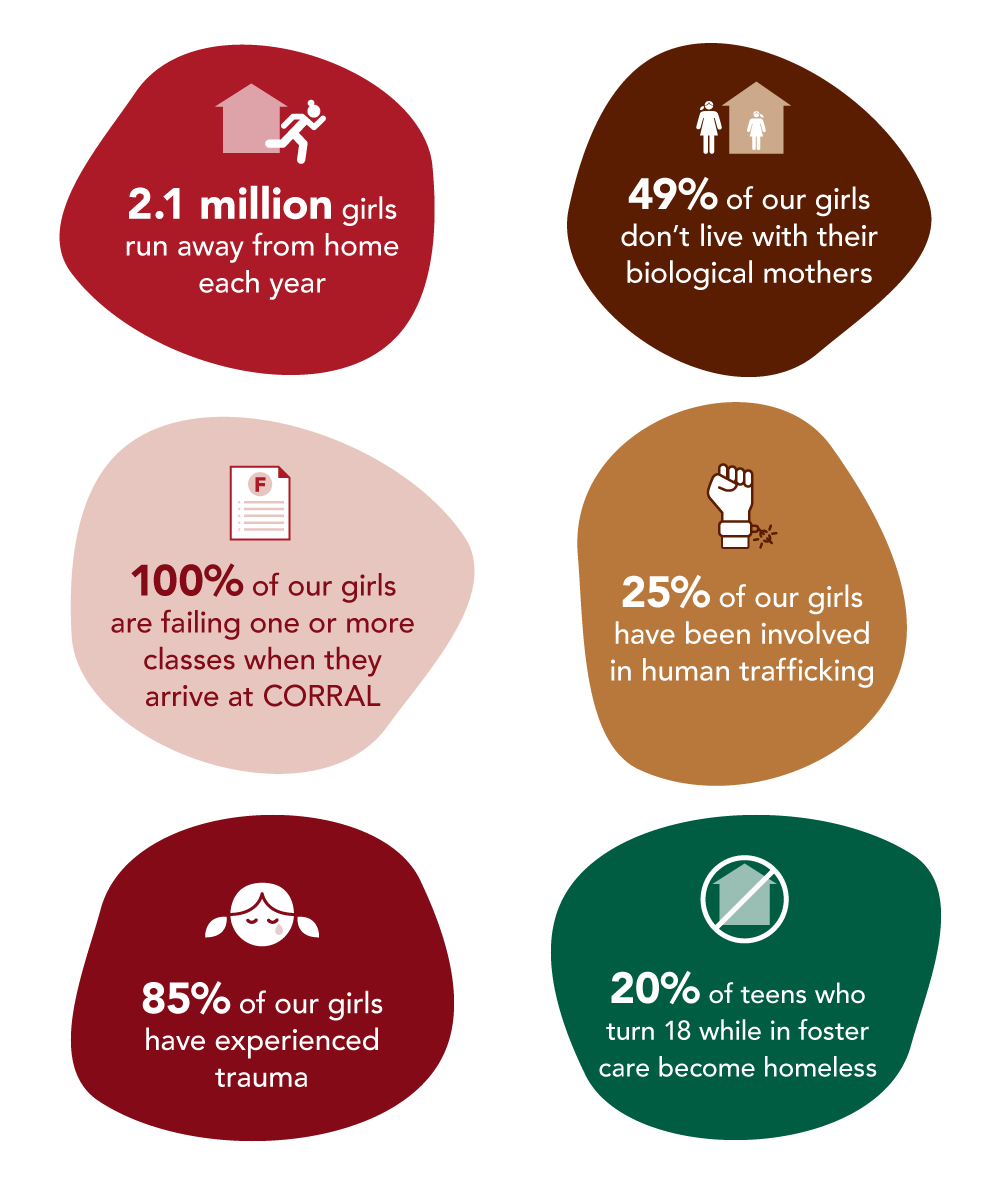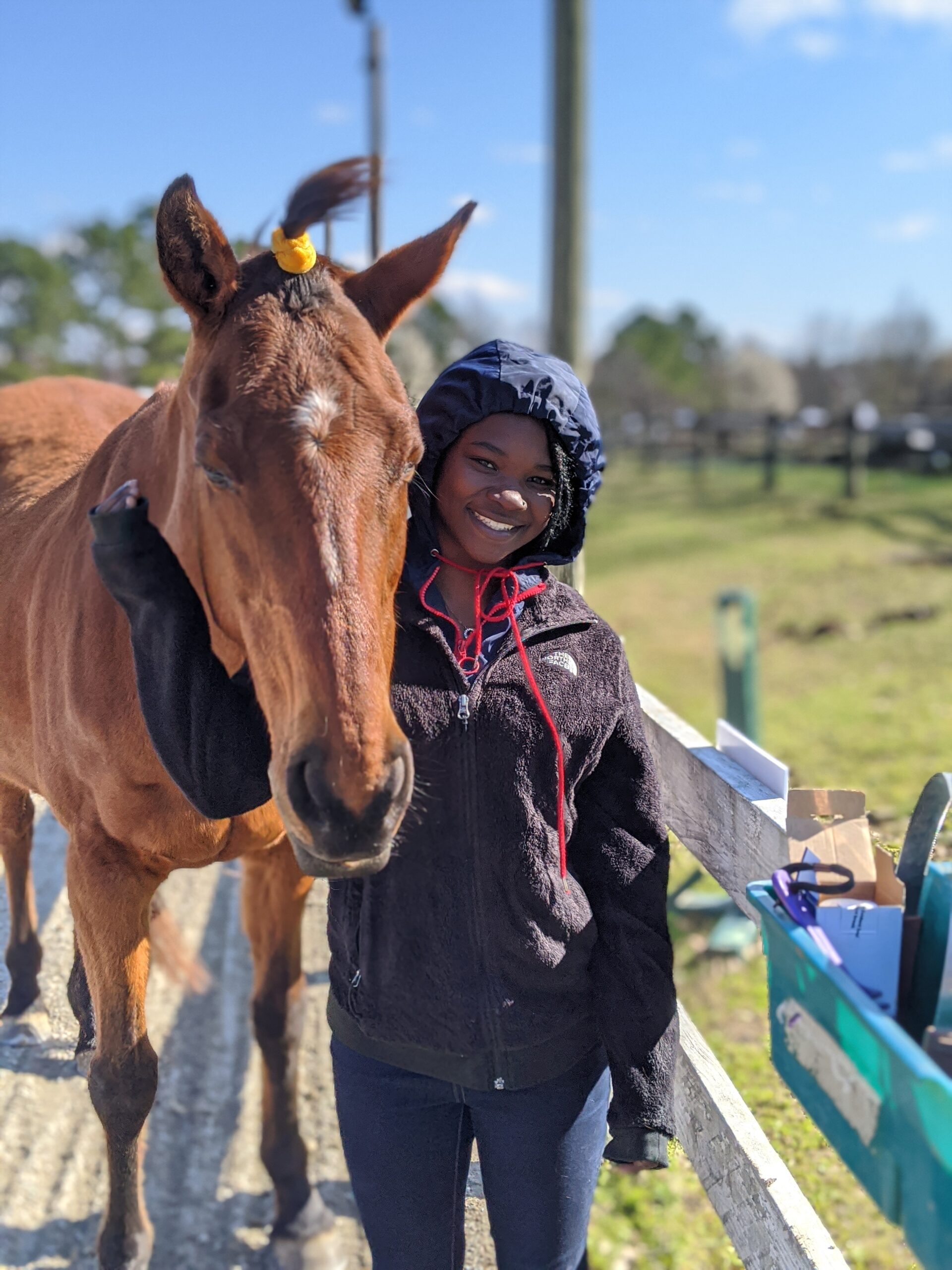 Your $40 gift provides 1 month of vocational training for a CORRAL girl.
Your $250 gift provides 2 weeks of academic tutoring for a CORRAL girl.
Your $1,528 gift provides 1 month of The Riding Academy for a CORRAL girl.
#Togetherwecan empower our youth