Celebrate the growth of our girls!
For the past 14 years, CORRAL Riding Academy has been changing the lives of adolescent girls in high-risk situations. We utilize a long-term, holistic program of equine therapy and education to prepare each girl and her community with skills, resources, and opportunities so that she can gain access to a bright future.
This year we are hosting our 2nd Annual Grow & Bloom Gala on April 28th, 2023 at our Kildaire Farm Campus in Cary, NC. During the evening we will hear stories of growth from both past and present participants. Our goal is to raise $300,000 in support of the 131 girls we are striving to serve. This is the largest group of girls we've hosted in a year, in the history of our organization and we invite you to invest in their growth.
By becoming a Corporate Sponsor, you are ensuring that our students have access to our program at no cost to them or their families. It is an investment in the restoration, education, and transformation of each girl and it pays dividends for a lifetime.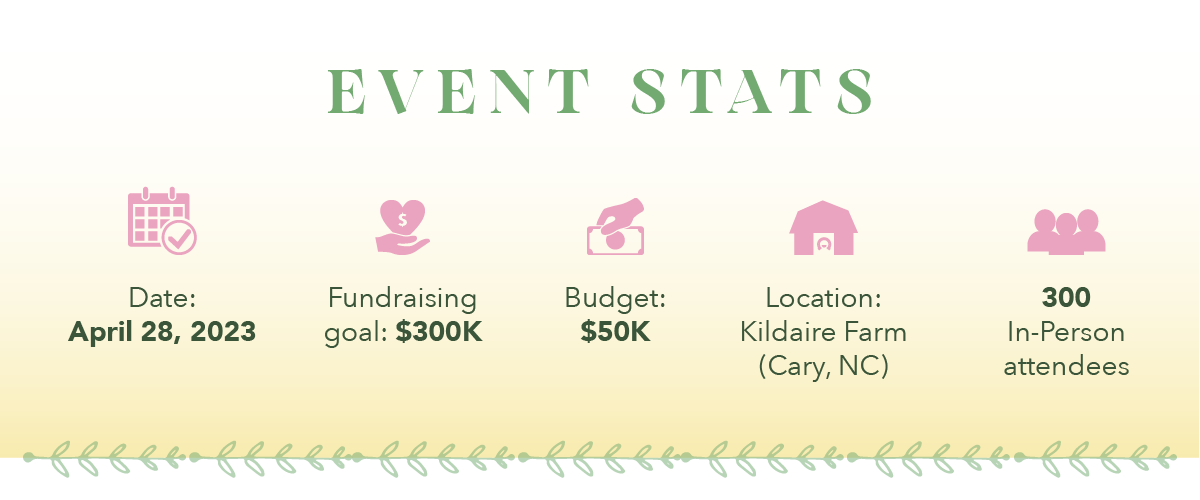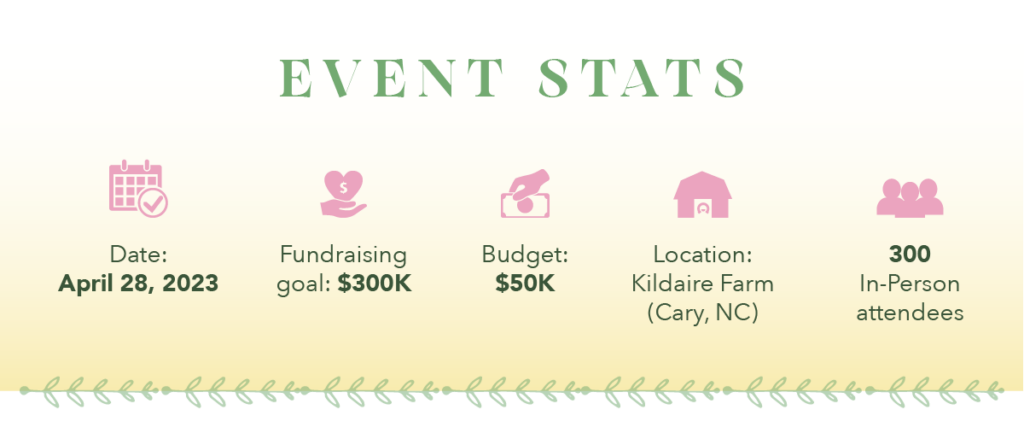 Become a 2023 Gala Sponsor!

Our 2022 Sponsors:
Margaret and Jeff Fryer
Joe and Cayla Honeycutt
David and Barbara Mann
Jeffrey Moore
David and Carol Morehead
Frank and Julie Quinn
Dr. Robert Starbuck